The 'Two And A Half Men' star made the decision to reveal his status after rumours began to circulate last week that an 'A-list Hollywood actor' was living with the virus.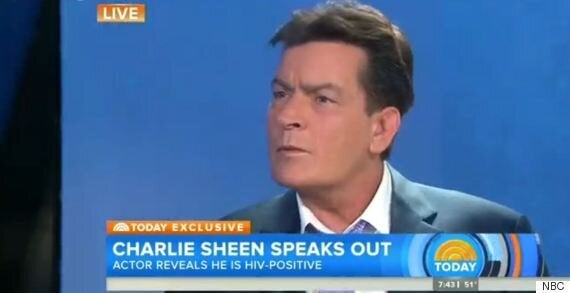 Charlie Sheen revealed he was HIV-positive on Tuesday's 'Today' show
Although the actor in question wasn't named, many publications and gossip sites hinted at who it was and included clues about his identity.
Now the 50-year-old has decided to open up about his status during a revealing and personal interview with the 'Today' show's Matt Lauer.
"I am HIV-positive," he told the host. "I have to put a stop to the onslaught and barrage of attacks and sub-truths that are threatening the health of so many others."
He added: "I was diagnosed four years ago. It started with cluster headaches and sweating in the bed. I thought I had a brain tumour. I thought it was all over. I had tests… they walked in the room and said 'this is what's going on.
"It's a hard three letters to absorb." Charlie was interviewed by NBC's Matt Lauer
Charlie admitted he had spent "millions" of dollars keeping his diagnosis a secret, and revealed that one prostitute he had slept with took picture of his HIV medication and threatened to sell it to news outlets.
"I have paid those people," he said. "Enough to bring it into the millions. What people forget is that is money they are taking from my children."
Charlie was then faced with questions about his sexual history, and insisted that at no point had her put any partners in danger of contracting HIV, claiming he had told each one of them with "no exception".
He did admit, however, that he had unprotected sex with two of them, explaining: " I did that and they were under the care of my doctor and aware of my condition."
Speaking about the stigma around the condition, revealed he felt he had "released [himself] from this prison" by speaking out, and hoped that it would help other sufferers.
"I have a responsibility now to better myself and to help a lot of other people with what we're doing. Today people will say 'Thanks for doing that, Charlie'," he said.
The actor was then joined by his doctor on the show, who has known him for six years.
Speaking about Charlie's condition, he insisted Charlie did not have AIDS, and has an undetectable strain of HIV in his blood.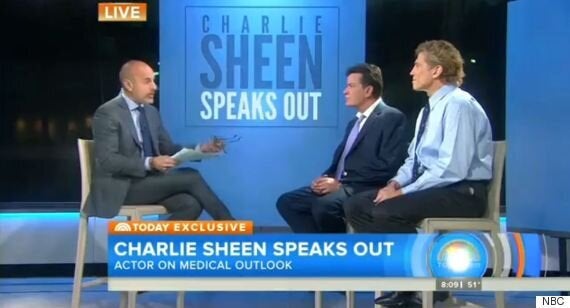 Charlie's doctor joined him during the interview
The medic admitted that Charlie's alcohol and drugs habits, along with his depression, were actually the most worrying to him.
"My biggest concern with Charlie is substance abuse and depression in relation to his disease," he said.
"We're petrified about Charlie. If he was overly depressed he could forget to take these meds."
However, Charlie insisted he had "never once" forgotten to take his medication in four years, and also claimed he is no longer taking drugs.
He added that he hoped the relief of speaking about his diagnosis would also help him to give up alcohol too.
The star also revealed that he his ex-wives Denise Richards and Brook Mueller had known about his status for some time, but he'd only told his daughter days ago.
"I told my oldest daughter Cassandra the other night," he said. "It hit her hard but she recovered. She was a rock star about it."
Charlie was once the highest paid actor on US TV, receiving $1.9 million per episode for 'Two and a Half Men.' That role ended after a public meltdown in 2011, a descent best remembered for Sheen claiming he possessed "tiger blood and Adonis DNA," while declaring he was constantly "winning" in interviews.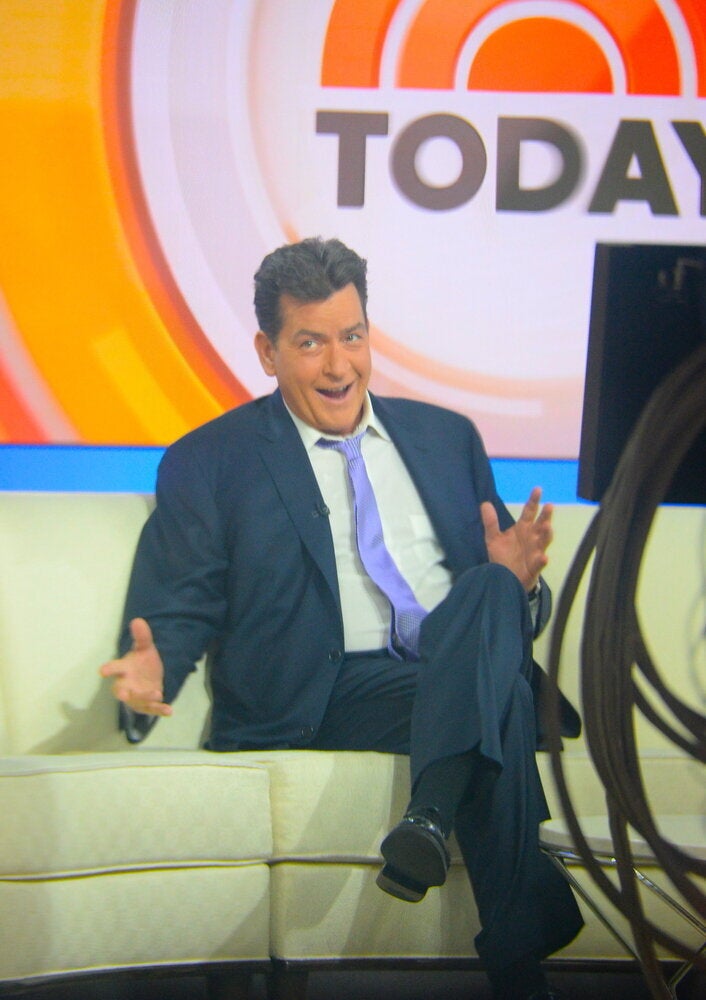 Charlie Sheen