A police commissioner who says his force area has one of the "highest concentrations" of "dangerous and active" Islamic extremists has called on David Cameron to protect neighbourhood officers from cuts in the aftermath of the Paris attacks.
Olly Martins, Bedfordshire's police and crime commissioner, says officers from the Muslim community are the "greatest weapon" in the fight against extremism but that the frontline is already "over-stretched".
He said there were currently 120 Muslims in the county who officers were trying to prevent becoming radicalised.
The elected commissioner, in charge of the force's budget, warns of its "minimal community policing footprint" in the latest warning the Prime Minister has faced ahead of next week's spending review, where George Osborne is to reveal where the axe will fall on billions of pounds of welfare spending.
In a letter to Mr Cameron, he writes: "Of course the overwhelming number of Muslims in Bedfordshire, as elsewhere, are vehemently opposed to extremists who seek to appropriate and bastardise their faith, and desire nothing more than to root this tiny but dangerous minority out of their communities.
"However they urgently need a local policing presence with whom they can work in partnership. But due to low funding compounded by our highly challenging policing profile, Bedfordshire only has a minimal policing footprint."
He adds: "Officers who know and are known to our communities, and preferably from our communities, will provide the greatest level of reassurance and confidence and the most effective counter to the spread of violent extremism. Indeed, we have some fabulous local Muslim police officers in Bedfordshire that are the greatest weapon we have in the spread of extremism, but they are incredibly over-stretched."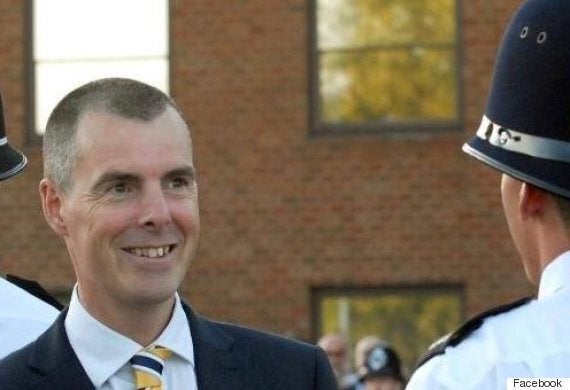 Olly Martins has warned cuts could mean Bedfordshire Police is an 'Achilles heel'
Theresa May's Home Office, which dictates policing budgets, faces cuts of up to 30%.
Mr Martins added: "I urge you to ensure that Bedfordshire Police is not an 'Achilles heel' but is adequately resourced to play its essential part in keeping our country as safe as possible from the terror threat we saw so horrifically illustrated in Paris."
Shadow Home Secretary Andy Burnham has written to the Government urging for cuts to be limited to just 5%. It came after Mr Cameron faced repeated Labour calls to limit the impact during Prime Minister's Questions.
On Monday, Zac Goldsmith, Tory MP for Richmond Park and North Kingston and the Tory London mayoral candidate, told the House of Commons there needed to be "sufficient funding" in the capital against fears force budgets are to be slashed.
Current London mayor Boris Johnson, MP for Uxbridge and South Ruislip, said the Metropolitan Police is "literally on the front line of the war on terror" as he revealed he is lobbying the Chancellor to stop the force's budget being cut.
In response, Mr Cameron repeatedly argued 3,800 more officers were on the frontline in the last five tears despite previous cuts thanks to reducing the number of officers behind desks.
Lord Blair, the former head of the Metropolitan Police, said he was "very worried" about the implications of policing budget cuts to Britain's ability to fight terrorism.
Popular in the Community