Kate Winslet looks admirably cool and breezy in 'The Dressmaker', which is impressive considering she's dealing with Liam Hemsworth's naked chest - SORRY! we meant to say the climate of the Australian outback - in the film 'The Dressmaker', in cinemas from this Friday.
EXCLUSIVE CLIP: Behind the scenes with Kate Winslet and Liam Hemsworth above
'The Dressmaker' looks like another of those charming, Australian films, equally full of romance, humour and the spirit of Down Under. The story is taken from the bestselling novel by Rosalie Ham, and tells of Myrtle "Tilly" Dunnage (Winslet) who, in 1951, returns to her hometown of Dungatar, to take care of her ill mother, Molly (Judy Davis). Tilly was sent out of town at the age of ten because of false accusations of murder. Tilly, an expert dressmaker trained by Madeleine Vionnet in Paris, transforms the locals with her couture creations and in the process, exacts revenge on the people who wrongly accused her of murder all those years ago.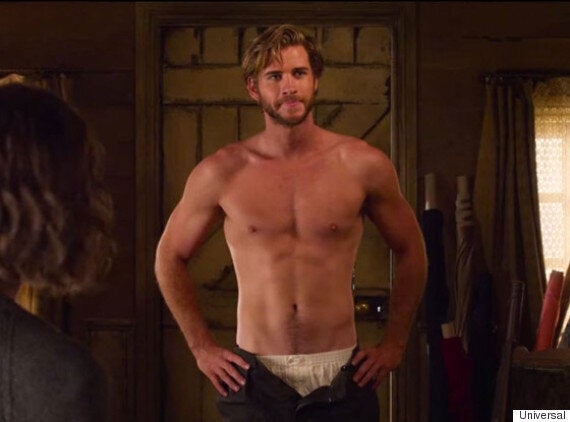 Did we mention Kate Winslet is a dressmaker? Which means Liam Hemsworth's character has to be measured up for a suit, naturally
The film explores the themes of revenge, love and creativity and was described by director Jocelyn Moorhouse as "Clint Eastwood's 'Unforgiven' with a sewing machine".
Liam Hemsworth is having a busy week, with his other film - the last in the 'Hunger Games' franchise - also launching in the UK this weekend. But he's not being measured up in a suit in that one.
'The Dressmaker' is in UK cinemas from 20 November. Trailer below...
Related