As the days get shorter, darker and colder, there's no better way to beat the winter blues than by curling up on the sofa in front of your favourite television programme.
We've got autumn sorted with season two of Fargo and guilty-pleasure shows like 'Strictly Come Dancing' (are you Team Jamelia?) and 'The Apprentice', but we also need some comfort TV in the run-up to Christmas.
With Freeview Play, you don't need a subscription to access over 60 TV channels, up to 12 HD channels and more than 25 radio stations and ensure that all of your can't-miss shows are a click away, whenever you have the time to catch up with them.
So pull out your cosiest blanket, get the popcorn ready and prepare for some nights in with your partner, family or solo. Here's our pick of 12 unmissable shows to watch this winter, all available on Freeview Play.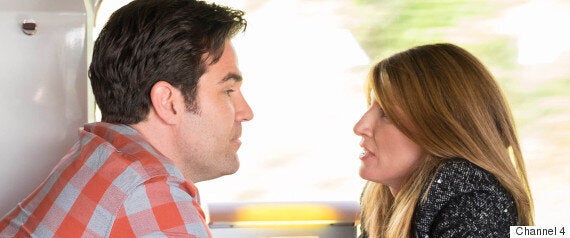 Watch it: Channel 4, Tuesdays at 10pm
Love, marriage, baby? All right for some, but not necessarily the makings of thrilling TV. A three-night stand followed by an accidental pregnancy - and all of the thorny situations comedians Sharon Horgan and Rob Delaney find themselves in on the road to parenthood? All the ingredients you need for laugh-out-loud entertainment.
Watch it: ITV, Christmas Day
The hills won't be the only the thing alive with the sound of music this Christmas, thanks to a new production of the beloved classic. This dramatisation stars Kara Tointon as Maria and Julian Ovenden as Captain von Trapp and is two and a half hours of entertainment, packed with your favourite tunes from the original. Grab the mulled wine and sing along with the whole family.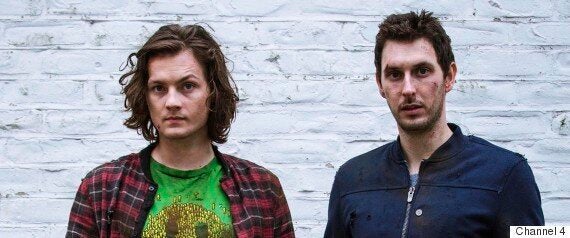 Watch it: E4, from November
If parallel universes are your thing, you can blow your mind with this new four-part sci-fi series, which follows 'Inbetweeners' star Blake Harrison as Danny, who trips through alternate realities with his stoner pal Milo. Who do they meet? Different versions of themselves, of course.
Watch it: Dave, Thursdays at 7:30pm
Crowdfunding meets the small screen in this 'Dragons' Den'-style show which sees hopeful entrepreneurs pitching their ideas to investors, and is hosted by comedian Jason Manford. Investors can put in as little as £100 into each business with a total money pot of £190,000 on the table.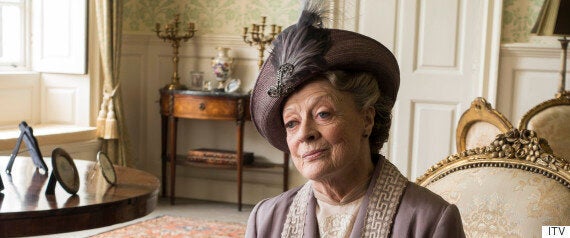 Watch it: ITV, Christmas Day
The award-winning period drama is finally coming to an end... which tragically means no new memorable one-liners from Lady Violet. Tune in for the final episode of series six, set around Christmas and New Year's in 1925 and featuring guest stars including 'Miranda' actress Patricia Hodge.
Alan Davies: As Yet Untitled
Watch it: Dave, Tuesdays at 10pm
Tickle your funny bone with the third series of this unscripted show starring Alan Davies and celebrity guests including Lee Mack, Matt Lucas, Sally Phillips and more.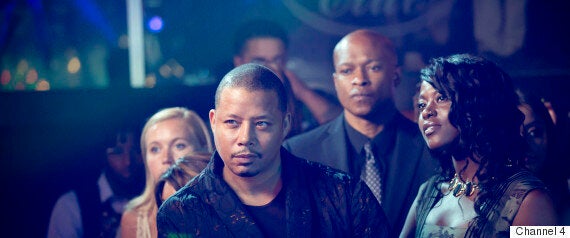 Watch it: E4, Tuesdays at 9pm
We can sum up the reasons to watch season 2 of this hit US series about a hip-hop mogul's family in two simple words: Cookie Lyon. Played by Taraji P. Henson, Cookie is the matriarch of the show and possibly the best female character on TV - "Yeah that's my name. Take a bite."
Watch it: Dave, Sundays at 5pm
If crazy stunts and daredevil antics are your thing, you'll want to tune in to this new original series hosted by Tim Warwood and Adam Gendle. The twist? For each extreme stunt, the duo need to find a well-known athlete willing to take on the challenge.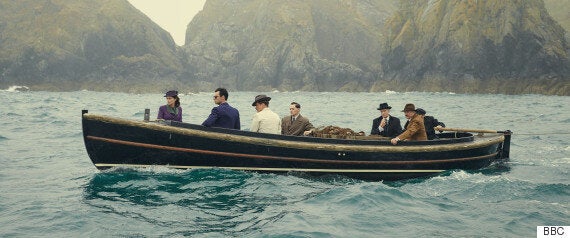 Watch it: BBC One, Winter 2015
The best-selling Agatha Christie crime novel - which sold more than 100 million copies worldwide - has been turned into a three-part BBC One miniseries to coincide with the crime author's 125th anniversary. The story, set in 1939, follows 10 not-so-innocent strangers, who are lured to an island and mysteriously get killed off one by one.
Watch it: BBC2, November 2015
Before Jamie Dornan was Christian Grey, he was a creepy-yet-captivating serial killer. Season 3 of The Fall returns with obsessive female detective, DSI Stella Gibson - aka Gillian Anderson rocking a silk blouse like no other - on the case and picks up after last season's cliffhanger, where Dornan's murderous character, Paul Spector, was left close to death.
Sherlock Holmes: The Abominable Bride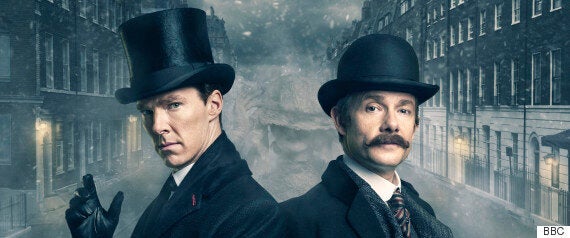 Watch it: BBC One, New Year's Day
Our favourite crime-solving duo, Benedict Cumberbatch and Martin Freeman (we mean Sherlock and Watson) reunite for this year's festive special, which takes them back to the Victorian era. Proper Gothic horror and Benedict in a top hat and waist coat. Enough said.
Watch it: Channel 4, Winter 2015
The ninth and final series of the hit comedy lands on TV screens this winter and we can't wait to see what Jez (Robert Webb) and Mark (David Mitchell) are up to now. Wondering what to expect? "They will be in horrible pain as usual. They will not win the lottery, they will not have a happy ending," Webb told a reporter. We wouldn't have it any other way.