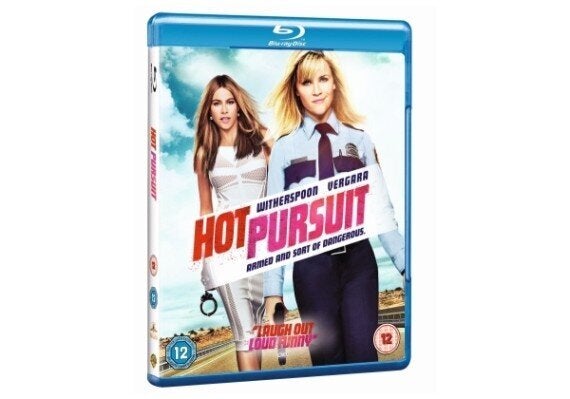 To celebrate the launch of HOT PURSUIT on Blu-ray™ & DVD on November 23, we're giving four people the chance to win an incredible KitSound Cayman Speaker AND KitSound Link! Starring Reese Witherspoon and Modern Family's Sofia Vergara, the hilarious Hot Pursuit follows them as two fugitives who are ready to cop, lock and drop it.
In Hot Pursuit, an uptight and by-the-book cop (Witherspoon) tries her best to protect the sexy and outgoing widow (Vergara) of a drug boss, as they race through Texas pursued by crooked cops and murderous gunmen.
Over the next two weeks to celebrate the release, we're going to take a look at some of the best female comedy duos to come to the big screen!
Sandra Bullock is FBI Agent Ashburn sent to Boston on a mission to bring down one of the city's biggest drug suppliers. Nonetheless, it isn't all plain sailing for Ashburn as she is forced to team up with Detective Shannon Mullins played by Melissa McCarthy. Clashing from the onset, the two of them have very different techniques when it comes to law enforcement making for one of the best comedy duos of the past few years.
A best-selling novel by Kathryn Stockett, The Help, tells the story of black maids in 1960's Mississippi and garnered four Oscar nominations. Minny (Octavia Spencer) and Aibileen (Viola Davis) have been hired as help for most of their lives and make for one of the most memorable friendships on the big screen. Despite the difficult times they both go through, they provide plenty of laughter especially when it comes to Minny's chocolate pie.
Technically not two separate people but with a bit of cinematic magic Lindsay Lohan plays both identical twins, Annie and Hallie in her first ever film. The twins meet for the first time at summer camp and realise they were separated at birth due to their parent's divorce. Determined to see their parents back together the two of them hatch a plan to switch places with hilarious results.
We're giving you the chance to win an amazing KitSound Cayman Speaker and KitSound Link.
Featuring 50 watts of rich and powerful sound, the Cayman speaker combines contemporary design to ensure that your music looks just as amazing as it sounds whilst the KitSound Link can transform any speaker that has an audio input into a smart speaker to make your home musically smart.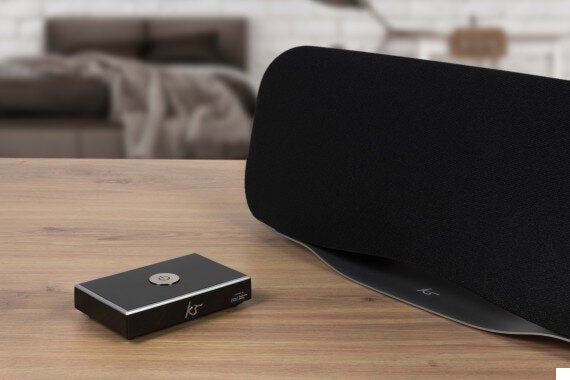 © 2015 Warner Bros. Entertainment Inc. All rights reserved.