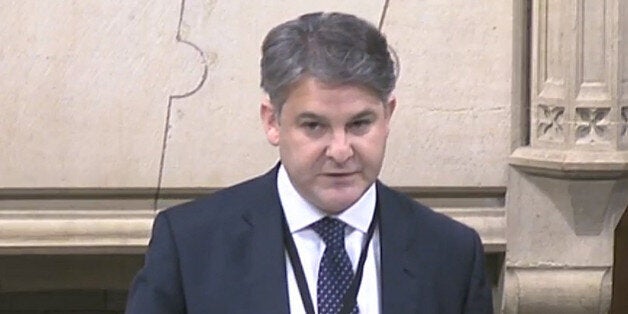 There was not a "problem" between men and women until "militant feminists" got involved and caused trouble, according to a Conservative MP.
Philip Davies told a Commons debate held to mark International Men's Day that it should not matter whether there were more male MPs than female MPs.
"The problem is that in virtually everything we do in this House and debate in this House seems to start with the premise that everything this biased against women," he said. "Men can be just as badly treated."
"I don't believe there is an issue between men and women. I think often the problems are stirred up by those who might be described as militant feminists and the politically correct males who sometimes pander to it."
Davies said one of the most "depressing" things that had happened in parliament was the creation of the women and equalities select committee.
"I want to be clear, I couldn't care less if every MP in this house was female or every member of my staff was female as long as they were there on merit."
Davies said there were too many "politically correct left leaning women who are obsessed with having more women in parliament today".
Maria Miller, the former Conservative culture secretary and now chair of the women's and equalities committee, told Davies that striving for equality "isn't a competition between men and women".
She added: "Women face discrimination on a daily basis, that is not a myth." She told Davies he "does not do his case much good at all in an attempt to try and belittle that".
"In this place there currently more men sitting as male MPs than women who have ever been elected as MPs. That is a fact. I think it is a shocking fact."
As Davies outlined his concern about the role of men in family life, the impact of domestic violence on men and the need for "more equality" in family law, Labour MP Liz McInnes intervened to tell Davies she was concerned his speech was "straying dow na slightly misogynistic streak".
However Davies said McInnes was "part of the problem".
"This is part of the political correct culture we have in this place. The moment anyone raises anything that affects men, people are accused of being misogynist".
He added: "I think she needs to get out more".