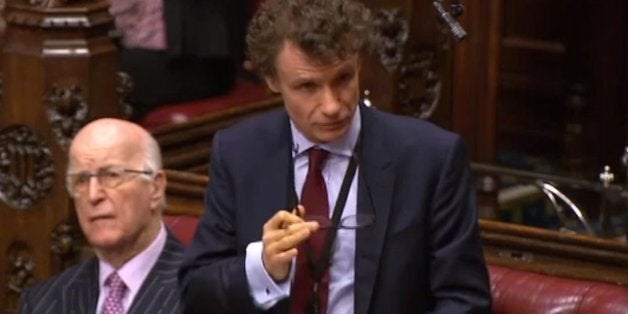 Young people should not be allowed to vote because there is a risk they could be easily persuaded to support a Hitler-like figure, a member of the House of Lords has warned.
The Earl of Listowel, a hereditary member of the Lords, made the claim as peers debated lowering the voting age for the upcoming European Union referendum.
Last night the government was defeated in its attempt to prevent 16 and 17-year-olds having vote in the referendum and letting 1.5 million teenagers have their say.
Listowel worried the move was dangerous as it would contribute to the "increasing the vulnerability of young people" and allow them to be tricked into voting for extremists.
"We are in difficult times and one can see the rise of unscrupulous politicians who can reach towards young people—one thinks of the Hitler Youth in Hitler's time and, in China, of the way in which young people were targeted during the Cultural Revolution by those who were able to influence them easily," he said.
"We know from what we have learned about the sexual exploitation of children and young people that the internet can be adeptly used by adults to persuade them to do certain things."
The peer said the internet was also a tool "unscrupulous people who wish to influence the way they [teenagers] might vote can access them fairly easily".
"I am told that, during the last election, there was a caricature of the leader of the Opposition with a pair of donkey's ears behind his head which was very popular. That sort of approach by an unscrupulous politician might have more influence on a 16 or 17 year-old than on an 18 or 19 year-old," he said.