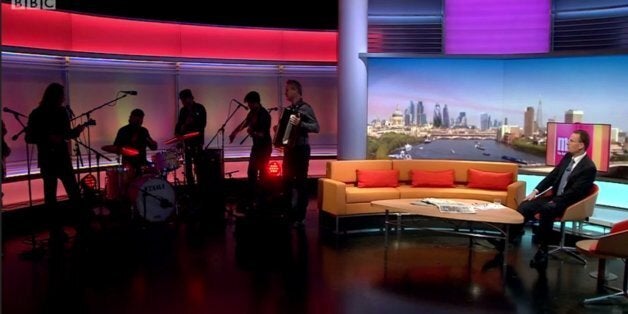 One of the joys of the Andrew Marr programme on Sunday morning is watching political opponents sit awkwardly next to each other and attempt to engage in breakfast chit-chat.
However today the sofa was empty, after George Osborne reportedly declined the invitation to sit with John McDonnell.
An aide to the shadow chancellor said he offered to end the programme next to Osborne but the suggestion was not taken up.
However Conservative sources told The Huffington Post that Gordon Brown never agreed to share a Marr sofa in all his time as chancellor.
The recent trend was started by Alistair Darling as chancellor when he agreed to sit next to Osborne at the end of the show.
The editor of the Marr programme, Rob Burley, moved to play down the suggestion Osborne had turned down the request. "There was no time today," he said when asked why the pair did not appear together.
Popular in the Community