Celine Dion brought her audience to tears at Sunday's American Music Awards, when she paid emotional tribute to the victims of the recent Paris attacks.
The French-Canadian songstress chose to perform Edith Piaf's classic song 'Hymne a l'Amour', in front of a backdrop of iconic Parisian images, including the Louvre art gallery and the Arc de Triomphe, as well as footage of the vigils that have taken place in the city during the past 10 days.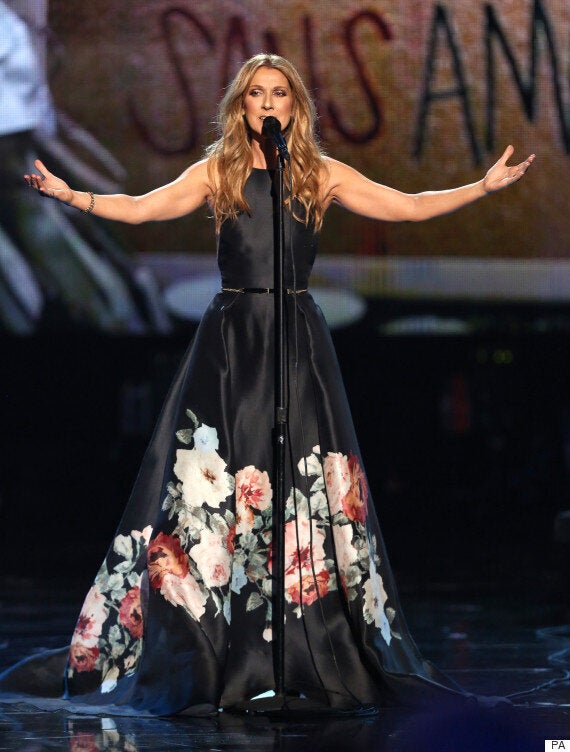 Celine Dion performed 'Hymne a l'Amour' in tribute to those who lost their lives in Paris
And, as she soared to her final note of the song, the image behind her turned to one of the Eiffel Tower, with the colours of the French flag projected onto it. Many people in the audience were moved to tears by the performance.
The death toll from the attacks in Paris the Friday before last has now risen to 130 victims, and world leaders and sports teams have united globally in their sympathy for those affected by the attacks.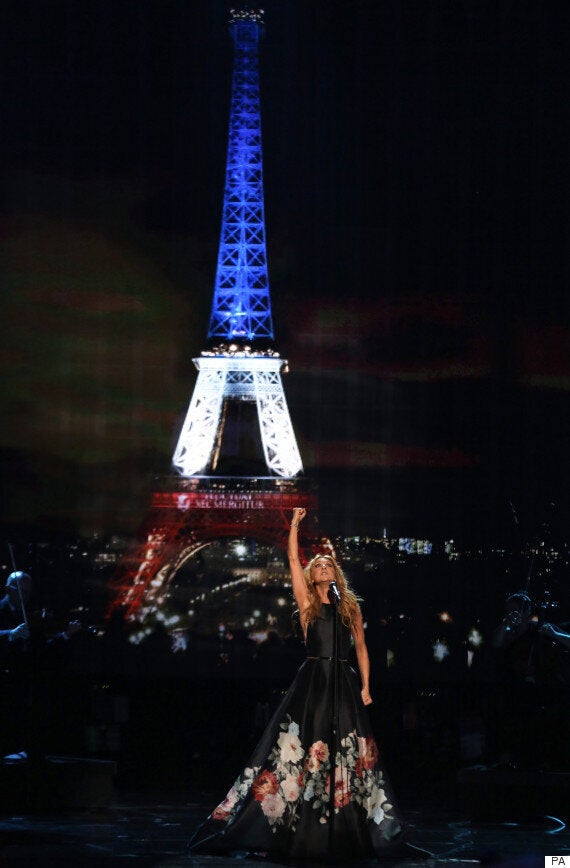 The final note found Celine Dion with arm in the air, and the Eiffel Tower behind her
The Awards night producer Larry Klein had earlier told Billboard magazine, "Celine's performance will help us express our feelings through songs, when words do not suffice." Edith Piaf wrote the song herself in 1949.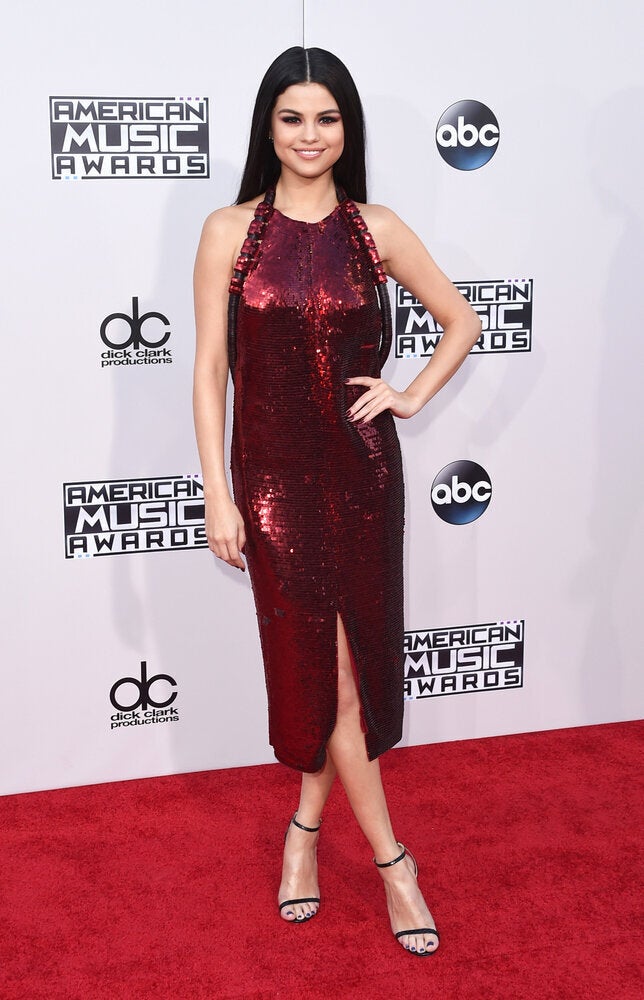 American Music Awards 2015