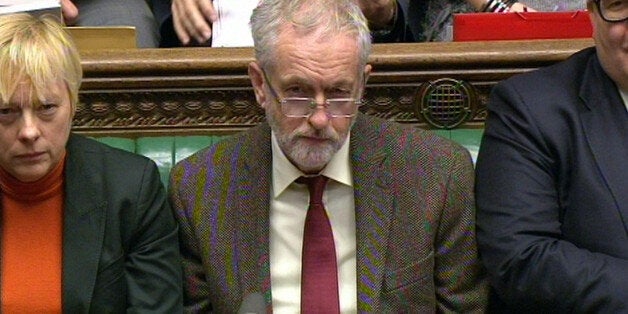 Jeremy Corbyn could decide to support David Cameron's plan to expand military strikes against Isis from Iraq into Syria, the shadow defence secretary has said.
The prime minister will this week set out his case for action in the hope of persuading enough MPs to vote in favour of a new RAF bombing campaign.
Corbyn has long opposed military action in Syria. However many Labour MPs are in favour and the Labour leader is under pressure to grant them a free vote on the issue.
Speaking to BBC Radio 4's Today programme this morning, Maria Eagle said the decision on whether Labour MPs would be free to vote in favour of war even if Corbyn voted against would be made after Cameron made his case.
"We will make a decision after the prime minister puts forwards his rationale, that is the sensible way of doing it," she said.
"We will make a decision about the whipping arrangements and whether there is a whip after we have made the decision about our policy."
Asked if it was remotely possible that Corbyn would decide to vote in favour of military action, she said: "Well my understanding is that he's not a pacifist, that means it is conceivable."
If Corbyn decides to impose a whip on the vote and try and force MPs to back his anti-war position he faces a significant rebellion.
Yesterday shadow chancellor John McDonnell also indicated Corbyn could be forced by the shadow cabinet to grant a free vote.
"My view has always been I think that Parliament should act as Parliament, not on a party political basis and we should arrive at a view which is in the best interests of the country," he told the BBC.
Burned by losing a Commons vote on intervention in Syria two years ago, Cameron will not call a Commons vote unless it is clear he will win.
George Osborne told the BBC yesterday: "We will call the vote when we are confident to win it."
Related