Oscar Pistorius was pictured over the weekend posing alongside children at a celebration for the runner's 29th birthday party.
The paralympian, who was convicted of killing his girlfriend Reeva Steenkamp, is currently serving out his sentence under house arrest at his uncle's mansion.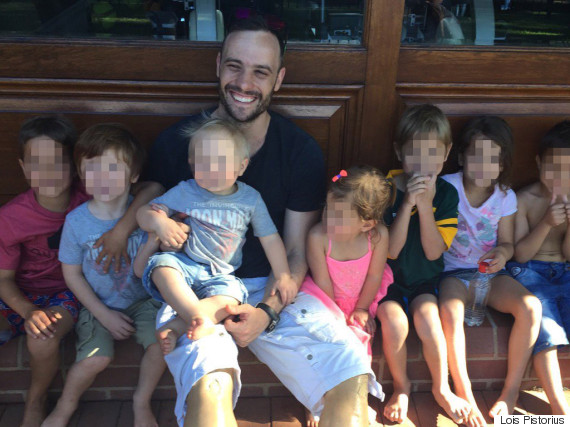 Oscar Pistorius celebrates his 29th birthday party
Pistorius could return to jail on a murder charge should an appeal by prosecutors overturn his manslaughter conviction.
Model Steenkamp was 29 when she was shot dead at Pistorius' home in February 2013. The picture was posted to Twitter on Sunday by his auntie, Lois Pistorius. The children are reportedly the runner's cousins.