Street Fighter victory dances are often mimicked by children in the playground, but one dad has proven it's not just the kids who can get in on the fun.
Nick Luciano managed to convince his dad Mike Luciano Jr. to be filmed while reenacting the poses from video game Street Fighter II Turbo.
The son produced a split screen comparison video to show just how spot on his dad's moves are and it's pretty hilarious.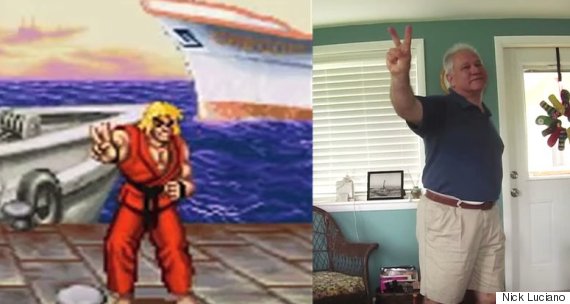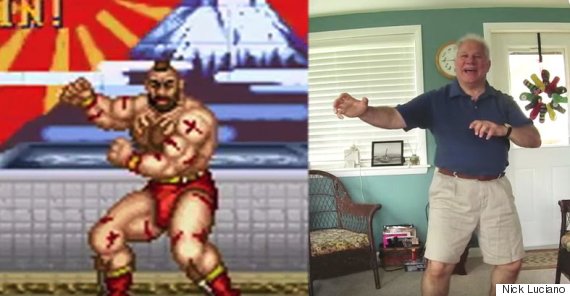 Mike Luciano Jr.'s slightly awkward victory poses are completed with a large grin on his face.
He genuinely looks like he's having a ball and doesn't stop even when the pose requires a lot of hip thrusting.
This isn't the first time the dad has played dummy to his son's creations. In May 2015, he reenacted scenes from Super Mash Brothers on the Wii.
What a guy.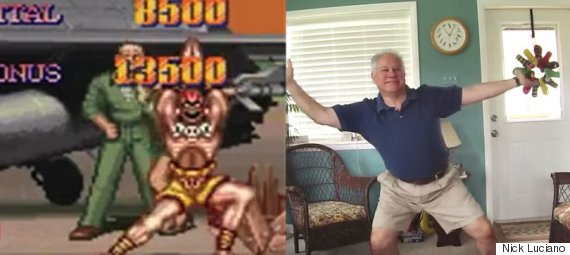 SEE ALSO:

Dad Lets Daughter Wear Hair However She Wants, Sparks Unexpected Conversation About Parenting

Disposable Dads and the Myth of the Modern Family

Dad's Mealtime Creations For Son Who Struggles To Eat Sees Him Make Cucumber Trains And Vegetable Cars