Will Smith's next role is of a beleaguered doctor in 'Concussion', a biographical sports thriller based on the true, shocking story of what happened when one man tried to take on America's powerful NFL.
Oscar-nominated Will will play Doctor Bennet Omalu, a forensic pathologist who fought against efforts by the NFL to suppress his research on brain damage suffered by professional football players.
WATCH Will Smith in our Exclusive Clip above...
Director Ridley Scott got the idea for the film, when he read of Dr Omalu's study into former NFL stars Junior Seau and Dave Duerson, who both committed suicide after suffering from chronic traumatic encephalopathy (CTE).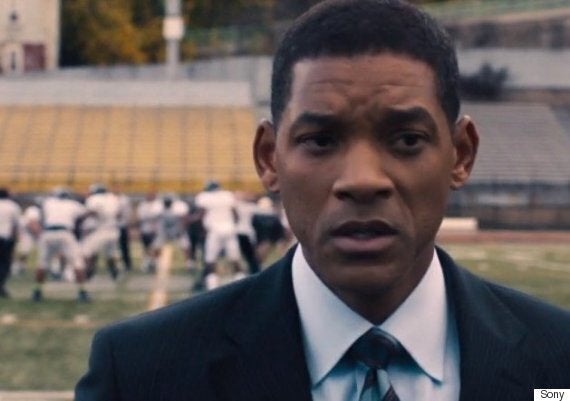 Will Smith stars as Doctor Bennet Omalu, whose research brought him into the firing line of the NFL
Omalu's quest to get the truth out into the wider field put him on a collision course with the NFL, one of the most beloved and all-powerful sporting institutions in the world, who were happy to disparage the doctor before compromising their lucrative sport in any way.
'Concussion' will be in UK cinemas from 12 February 2016. Watch the trailer below...