Former home secretary Alan Johnson engaged in a bitter row with Left Unity's Simon Hardy on the BBC's Daily Politics on Tuesday, telling him he was not welcome in the Labour Party.
Johnson was annoyed at being told by Hardy, who stood against Labour at the election, too many Labour MPs were simply Tory-lite.
Hardy had told Johnson: "So many of their strategists think the only way you can win elections is by trying to be a kind of shadow of what the Tory party is saying.
"Jeremy Corbyn is the best hope for the Labour Party to try and turn that around and win back those people and put principles of social justice at the heart of mainstream politics in Britain today."
But Johnson was having none of it. "It's the kind of rubbish I have heard spouted all my political life. This guy needs to be in a different political party."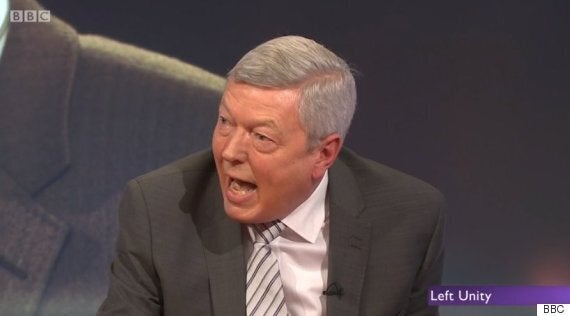 Johnson said he was not criticising Corbyn - who had never gone off on a "flights of fancy" and abandoned Labour.
"The thing about Jeremy Corbyn is, he never went off on some adventurism, forming organisations to stand against the Labour Party and to fight against the Labour Party. This guy despises the Labour Party and he's got no place in the Labour Party," he said.
Listing Labour's achievements in office, he added angrily: "I've been with Jeremy introducing the minimum wage when we introduced the Education Maintenance Allowance, when we introduced Sure Start centres, when we reduced child poverty when we attacked pension poverty, when we gave trade unions the right to be represented, the right not to be sacked for going on strike.
"You've done none of that. All you've done is print out your leaflets despising the Labour Party."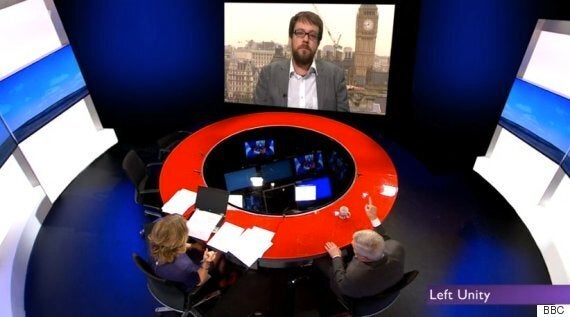 Johnson points angrily at Left Unity's Simon Hardy
Left Unity was set up in 2013 with the help of film director Ken Loach. It stood candidates, including Hardy, against Labour at the 2015 general election. However it has dropped plans stand against Labour at next year's elections. Instead it has thrown its support behind Corbyn.
Hardy hit back that he did not despise "the Labour Party that Jeremy Corbyn represents" which he said was anti-austerity, anti-war and anti-racism.
Johnson bristled at being told Labour had not traditionally been against racism. "We are all against that," he insisted. "I'm an anti-racist. What makes you different than me?"
He added angrily: "Those are the principles at the heart of the Labour Party. Those are the principles at the heart of the Labour party and have always been. All this 'Tory-lite' rubbish."
"We shouldn't allow people to suggest that anti-racism is somehow the preserve of left-wing students union group."
Hardy said Johnson was just "bitter" because his preferred candidate, Yvette Cooper, did not win the Labour leadership. "You need to let me speak because you're being a bit rude," he said. And he accused Johnson of "undermining" Corbyn's leadership.
Johnson told presenter Jo Coburn: "I'm not attacking Jeremy, I am attacking him [Hardy], I am undermining him."
The argument continued off-air. With Hardy tweeting that Johnson, a former postman who was first elected to parliament in 1997 and served in a variety of cabinet posts, was "a Blairite dinosaur who has no place in the Labour Party".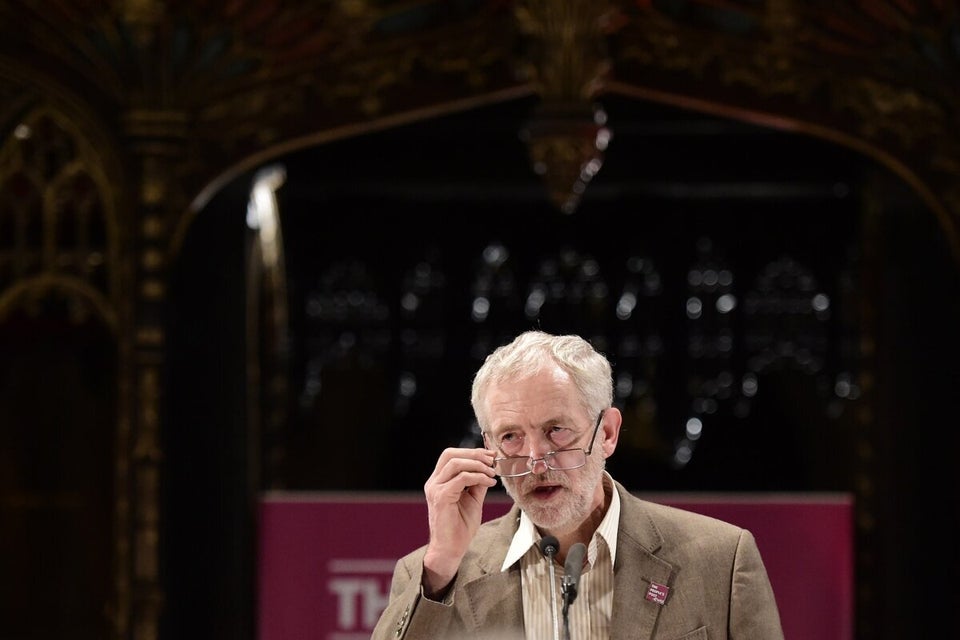 Jeremy Corbyn Looking Fierce