The tabloid was duped into printing a photo of who it claimed was Hasna Ait Boulahcen, a now deceased suspect in the Paris attacks investigation.
"EXCLUSIVE," the paper's online splash claimed last week. "Extraordinary selfie of Europe's first female suicide bomber shows the jihadi who never read the Koran, liked to drink and smoke and had a reputation for lots of boyfriend."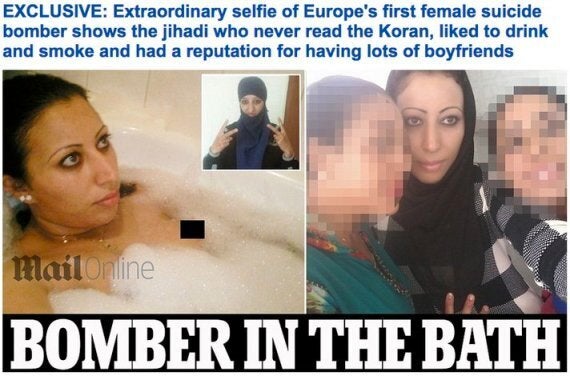 November 19th's Mail splash
But news surfaced on Monday that the bath selfie was not of Ait Boulahcen, but rather of Beni Mellal-born Nabila Bakkatha.
The woman, thought to be 32-years-old, claims a former friend sold pictures of her to a journalist that later appeared on the front page of one of Britain's biggest newspaper website.
"I have never posted any photograph of me in a bath tub (on social media)," Bakkatha told CNN in an attempt to clear her name.
"My family was shocked, and some of my relatives are not talking to me anymore.
"My life changed drastically, I stopped going to work, and I cannot go out anymore as I live in continuous fear," she commented, adding: "I am sure I will face a lot of problems if I travel to France."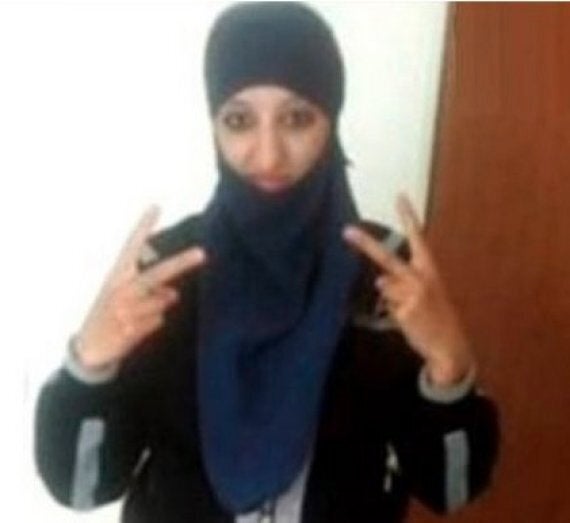 A genuine photo of Boulahcen
But it has not yet struck mention of the photo from its copy - a paragraph still accessible on its website claims: "A photograph has also emerged of Ait Boulahcen posing for a selfie in the bath. Her face was covered in heavy make-up and she wore nothing but jewellery."
Bakkatha says she will sue her former female friend and the reporter that paid for her private image.
Several other newspapers used the images, which featured a prominent watermark of the Mail's logo, including the New York Post.
It branded her a "thug in the tub", and credited the Mail for its image.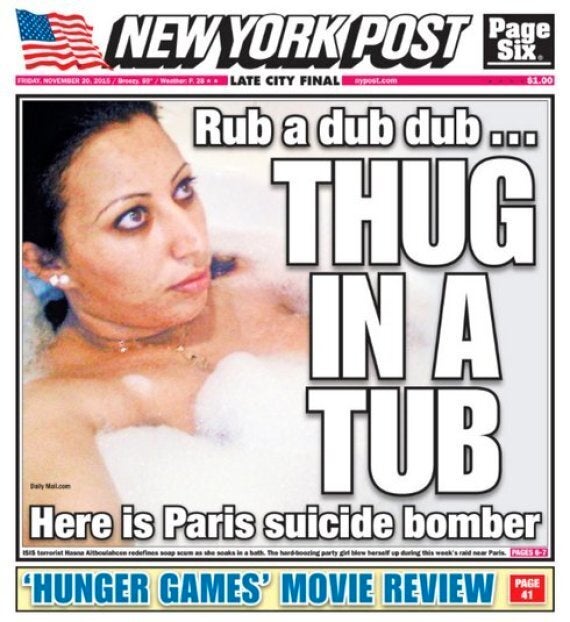 Boulahcen, who was widely reported to be 'Europe's first female suicide bomber' following her death alongside the mastermind behind the Paris attacks, was killed when a third person detonated explosives next to her, it was later revealed.
Initial reports had suggested she detonated a bomb after coming to the window during the police raid on the flat in Paris suburb Saint Denis, where Abdelhamid Abaaoud was holed up.
Abdelhamid Abaaoud, who was her cousin, was also killed in the raid. It is not yet clear whether Boulahcen played a major role in the Paris attacks, which killed 132 people.
The Daily Mail was contacted for comment but did not respond by the time this story went live.