Adele has given another stunning performance of 'Hello', but this time with a twist.
The singer joined Jimmy Fallon and his house band The Roots on 'The Tonight Show', where the hit song was played entirely on classroom instruments.
And despite Adele belting out "Hello from the other side" over a banana rattle, tambourine, kazoo and a xylophone, it still proved to be as rousing and emotional as usual.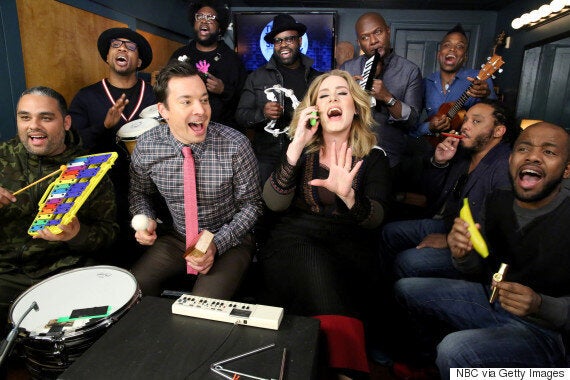 Adele and The Roots played a classroom version of 'Hello'
At one point, the London-born singer also whipped out a toy flip phone in a nod to the dated technology used in her video for the single.
The performance came as Adele's new album '25' became the fastest-selling album in the US ever, smashing a previous sales record set by *NSYNC.
She has shifted 2.43 million copies of her third album in the States since it was released globally last Friday (20 November).
Adele has also sold 538,000 copies of '25' in the UK as of yesterday, and is on course to break Oasis's longstanding record for the fastest-selling album, with 1997's 'Be Here Now'.
Her decision means that eager fans who want to hear '25' will be forced into buying a physical copy or paying to download it.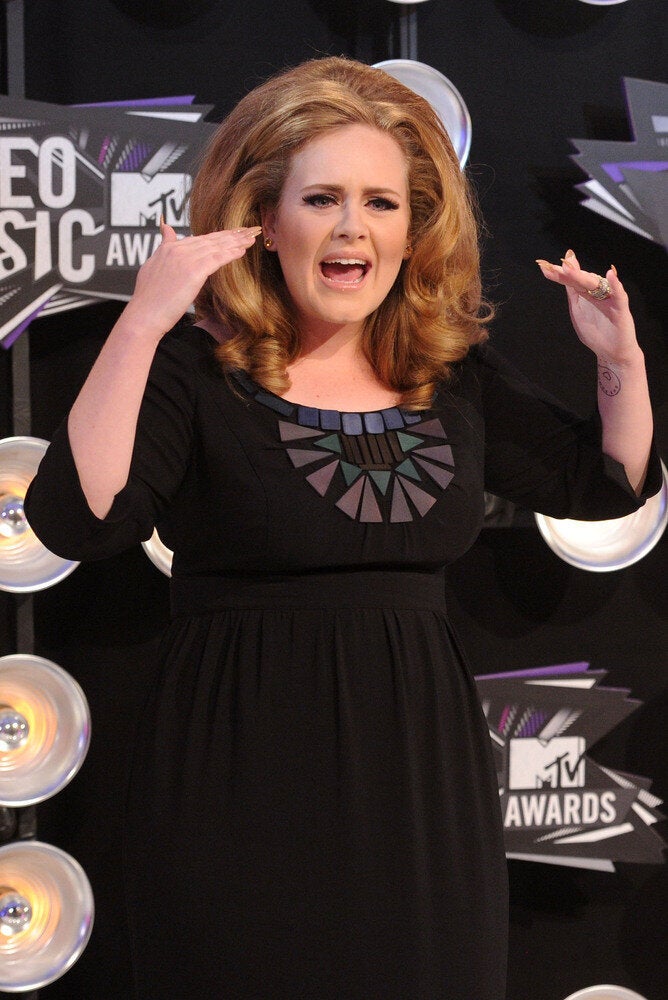 Adele's Most Goofy Yet Gorgeous Photos