Mankind has taken once small step towards space tourism.
On Monday, the New Shepard spacecraft performed a perfect vertical landing making it the first rocket to launch into space and land back on earth safely.
The momentous occasion was a feat for Amazon boss Jeff Bezos who founded Blue Origin, the space company behind the vehicle.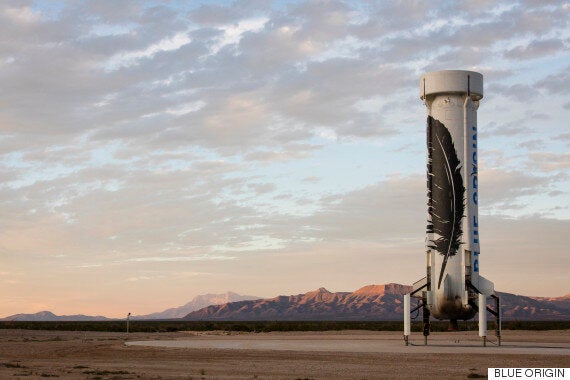 Eager onlookers watched as New Shepard reached its planned test altitude of 329,839 feet and landed back at the launch site in West Texas in one piece.
Bezos used the opportunity to send out his first tweet, saying: "The rarest of beasts - a used rocket. Controlled landing not easy, but done right, can look easy."
The vehicle has been touted as potential way of making space tourism more feasible.
In a video about New Shepard, the company explains how the rocket could offer all of us the chance to experience four minutes of weightlessness, "witness earth's atmosphere" and the obvious one - have "breathtaking views" of space.
Elon Musk, who has been trying for years to achieve the same with Falcon 9, took a moment to congratulate Bezos on Twitter:
However, he later pointed out that Falcon 9 could not be compared to New Shepard in what Ars Technica described as a classic case of "mine is bigger than yours..."