Having already done a short ten second burst earlier this month, this was a full-duration, three-minute test firing.
Space X, founded by entrepreneur Elon Musk, aims to use the rocket for transporting astronauts in conjunction with Nasa.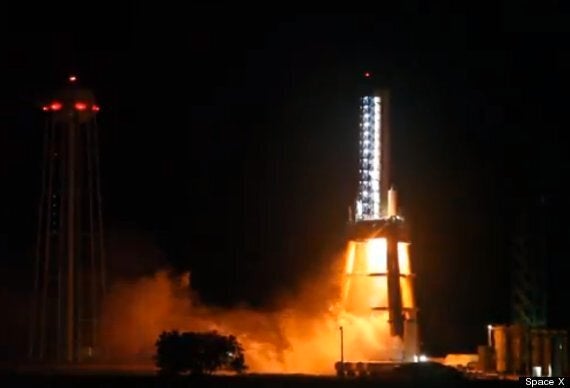 The test took place in McGregor, Texas
It is a two-stage rocket and uses both liquid oxygen and rocket-grade kerosene and generates 1.5 million pounds of thrust at altitude.
The company is also developing the Falcon Heavy launch system which will be the most powerful rocket in the world and has the potential to take humans to Mars.