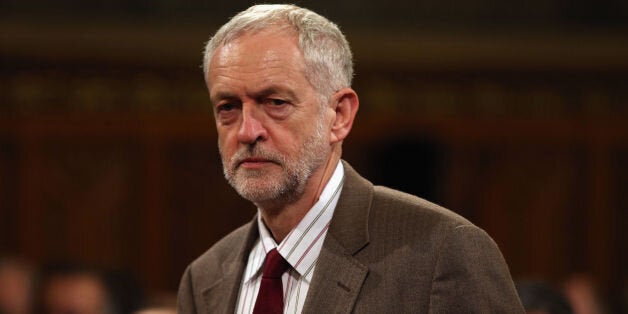 Downing Street faces claims that it has been 'playing political games' over Syria after it emerged that Jeremy Corbyn was offered a secret security briefing – at the same time as today's PMQs and Autumn Statement.
HuffPost UK understands that Mr Corbyn was on Tuesday night offered a high level Cabinet Office meeting on the conflict – but it clashed with one of the biggest Parliamentary events of the year, the Chancellor's statement and spending review.
The briefing for 11.30am-1pm on Wednesday was to be on Privy Council terms, which means that the Labour leader receives confidential information on security issues, but his office pointed out that it was a particularly busy time.
Labour was furious to discover yesterday that the leaders of the Democratic Unionist Party, which has just 8 MPs, received on Privy Council terms a briefing from the National Security Council on Syria, and the counter-terror situation in the UK and Europe.
Asked today if it was playing games over the issue, a No.10 spokesman said "No".
Downing Street last night suggested that Mr Corbyn had also been offered a briefing, but it appears he was offered one only after the DUP meeting had taken place and after the media raised questions about it.
The usual convention is that Downing Street will brief the Leader of the Opposition on crucial matters of military action, such as Syria, before other senior MPs.
Harriet Harman and Hilary Benn were in September briefed on the killing of Mohamed Emwazi, also known as 'Jihadi' John', on similar Privy Council terms.
Today, a No.10 spokesman was asked if the usual conventions had been suspended since Mr Corbyn became leader.
He replied: "I'm not aware of any changes to the convention".
Labour's Shadow Cabinet is due to make a final decision next Monday on what its policy on Syria will be.