Faux fur is one of the biggest trends this winter, but what if the fashion you're buying is actually real fur...
A new investigation by the Humane Society International/UK (HSI/UK) and the BBC's 'Fake Britain' has exposed a number of retailers on the British high street who they claim are misleading shoppers by selling items containing real animal fur that have either been mis-labelled as fake or not labelled at all.
Stores such as House of Fraser and TK Maxx are among some of the shops named as failing to provide clear information on their labels about whether the fur is real of fake.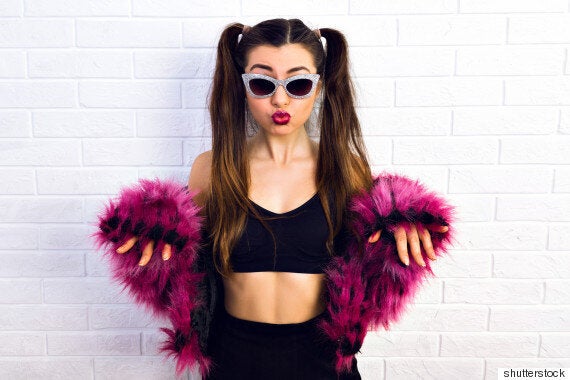 In response to their findings, HSI UK has launched a new campaign - 'Make It Fake' - calling for more robust labelling laws that enable ethical consumers to buy faux fur with confidence.
Claire Bass, executive director of HSI UK, said: "More than 100 million rabbits, foxes, raccoon dogs and other animals endure appalling lives and suffer terrible deaths just to make cheap trim for coats, hats and gloves that end up on the UK high street.
"Polls confirm that the vast majority of people want nothing to do with this sickening trade, yet our research shows that real fur is being widely sold in markets and stores.
"One logical explanation is that unsuspecting consumers are being duped into buying real fur assuming that it's fake."
HuffPost UK Style reached out to the stores for comment and they both responded saying they had strict no fur policies and had rectified the mistakes on behalf of other brands sold within the stores.
A spokesperson for House of Fraser said: "House of Fraser has a strict no fur policy and we ensure all of our suppliers and brand partners are aware of this. In this particular case, our team were notified by a concession partner, Silvian Heach, that the jacket in question was made of 100% polyester and 100% nylon which we later understood was inaccurate.
"Silvian Heach was, at the time, one of the over 1,500 brands that we sell online. The brand was never available to purchase in any of our stores. House of Fraser would never knowingly mislead its customers and we were and are very disappointed by the behaviour of the brand. As a result, we terminated our relationship with Silvian Heach and all products were returned to the brand. It is no longer available to view or purchase online with House of Fraser."
A spokesperson for TK Maxx said: "At TK Maxx, we have had a longstanding 'no fur' policy since 2003 and we do not knowingly purchase items that contain real fur. Despite having been informed of this policy, one of our vendors mistakenly sent us gloves that contained real fur trim.
"As the gloves themselves were correctly labelled on the inside, we regret that our internal teams did not catch this error and ensure that these products were not sold. Wecontinue to review and refresh the robust processes that we have in place to avoid a similar error in the future."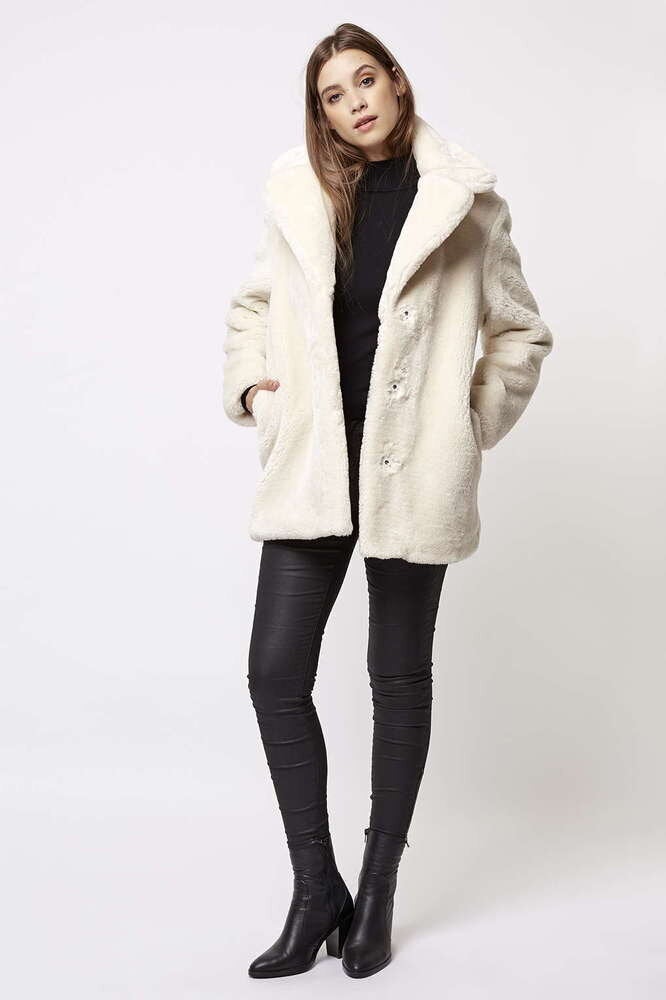 Faux Fur For Autumn/Winter 2015