George Osborne has been accused of making women pay for their own charities by refusing to scrap the 'tampon tax' and ploughing the levy into refuges instead.
The £15bn a year raised will be given to organisations such as Eve Appeal, SafeLives and Women's Aid, and The Haven but the decision was met with derision both in the Commons and further afield.
But a clearly-riled author, Lucy Inglis, made a strong point, simultaneously defending the decision while also pointing out there is "no money for anyone" under the current government.
The so-called tampon tax has proved hugely controversial as sanitary products are classed as a luxury, non-essential items and attract a 5% tax under EU regulations.
Research suggests that some women fork out up to £18,450 across their lifetime to purchase products used for periods.
Osborne, who today delivered the Autumn Statement, claimed he could not scrap the levy outright as it is an EU law and would require all member states to agree. The chancellor did say he would lobby for a change in approach.
"Tampons and sanitary towels, even I'm struggling with the words tonight it seems, have always been considered a luxury. That isn't by accident, that's by design of an unequal society, in which the concerns of women are not treated as equally as the concerns of men," she began.
Creasy continued: "Jaffa Cakes are zero rated, now I am not a fan of Jaffa Cakes, let it be known. If you offer me a Jaffa Cake I will refuse, but I do not consider them to be essential to my life. I can give or take them.
"I recognise that razors are [also] zero rated, judging by some of the members opposite, the opportunity to shave everyday is for many of them a human right. They are cleanly shaven, I'm sure they would be concerned to be charged in that way. So too perhaps one we can all agree on, as a necessity.
Russell Howard also tackled the issue in his BBC Three show.
He continued: "Do you know the absurd thing, you pay VAT on tampons because they're a 'luxury' but you don't pay VAT on things that are considered 'essential'.
"Well here is a list of some of the things that the taxman thinks is essential more than tampons: helicopters, bingo, Twiglets, adult nappies, flapjacks, toffee apples, edible cake decorations, a ticket to the zoo and crocodile meat."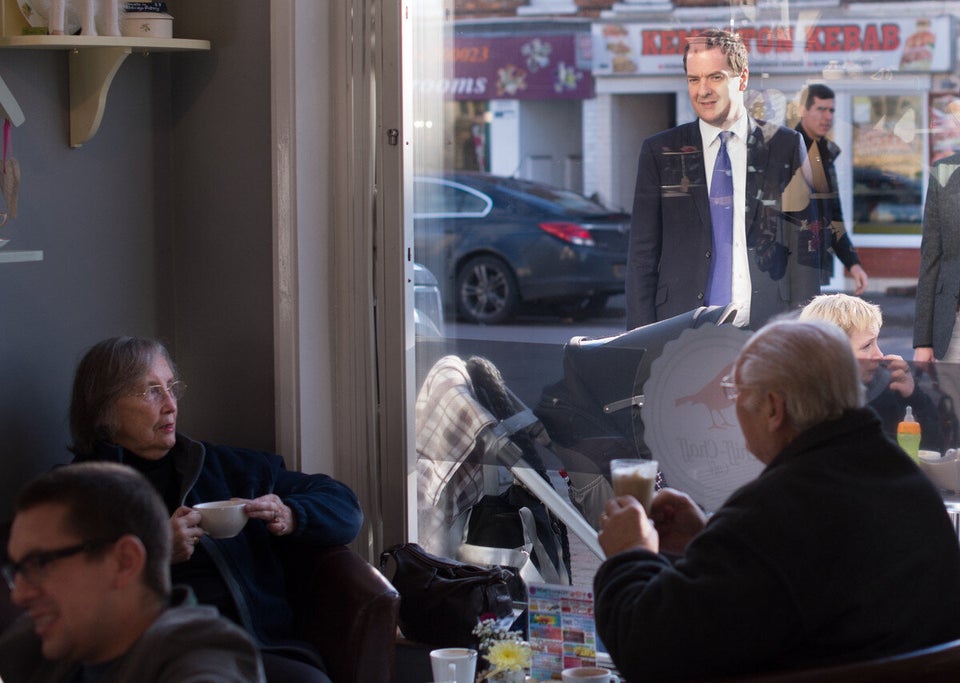 15 Terrifying Pictures Of George Osborne Looking Haunted