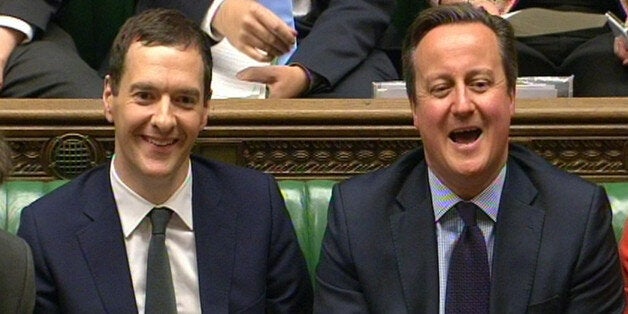 Around 2.6 million working families will be an average £1,600 a year worse off as a result of benefit changes confirmed in George Osborne's Spending Review, the Institute for Fiscal Studies has found.
This is despite the chancellor's surprise decision to totally abandon his planned cuts to tax credits.
The director of the independent think-tank, Paul Johnson, said on Thursday the chancellor's spending review is "one of the tightest in post war history".
However he said the cuts were not as deep as had been expected. This, he said, was because Osborne had been "lucky" with changes in forecasts for lower debt interest payments and higher tax revenues.
Nevertheless, Johnson said the chancellor was cutting spending on non pension benefits to its lowest level relative to national income for about 30 years.
And the economist added: "He's going to need his luck to hold out."
"He has set himself a completely inflexible fiscal target – to have a surplus in 2019-20. This is not like the friendly, flexible fiscal target of the last parliament which allowed him to accept a bigger deficit when growth and tax revenues disappointed.
"This is fixed four years out. The forecasts will change again, and by a lot more than they have over the past few months. If he is unlucky – and that's almost a 50-50 shot – he will have either to revisit these spending decisions, raise taxes, or abandon the target."
The IFS said Osborne's decision to u-turn on his cuts to tax credits means no family will suffer an "immediate cash hit".
However Johnson said the transition from tax credits to the Universal Credit benefit system would in the end see 2.6 million working families being an average of £1,600 a year worse off than they would have been under the current system while 1.9 million will be £1,400 a year better off.