John Cleese is generally a mellow man these days, but he's been stirred into a rant against BBC bosses who "don't know what they're doing" and the "cliched" ideas being dreamed up at ITV.
However, the former Monty Python and revered creator of comedy classic 'Fawlty Towers' has vented his wrath on the subject of modern television in general, the BBC in particular... and ITV as well, while he's about it.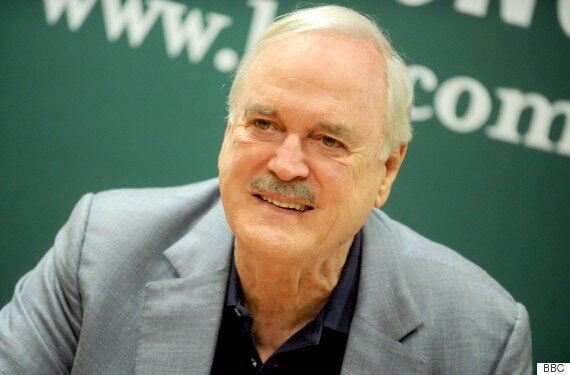 John Cleese isn't keeping his opinions under his hat when it comes to 'television these days'
Cleese, who last year reunited with his fellow Pythons for a last tour, tells Shortlist Magazine: "There's no way I want to work in TV, especially at the BBC. I have a nasty feeling a large proportion of the commissioning editors have no idea what they're doing. I said this the other day, and a younger comic said: 'No, there's one at the BBC.' Just the one."
And it seems the BBC's rival network chief Peter Fincham also comes in for a good roasting, with Cleese reporting of a meeting with the ITV boss three years ago, "You could not imagine the abyss between our minds. Everything I was interested in, his eyes just glazed over. Every time Fincham suggested something, I thought, 'Why would I want to do something as cliched as that?'"
John Cleese says he prefers to spends his evenings these days reading a book, although he does still enjoy watching sport, and he reserves some praise for 'The Office' - even if he is bored by the amount of fly-on-the-wall camera work Ricky Gervais's hit helped make popular.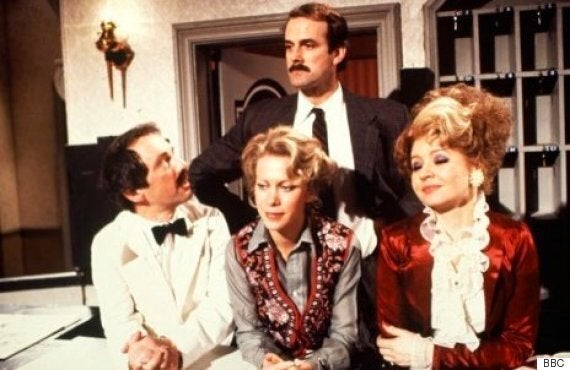 'Fawlty Towers' remains one of the best loved television comedies ever, 40 years after its creation
Last year, John Cleese told HuffPostUK why he has never been tempted to try to reboot his acclaimed classic 'Fawlty Towers', with his co-writer Connie Booth as Polly, Prunella Scales as the tyrannous Sybil and the long-suffering Manuel, played by Andrew Sachs.
"We got the emotions right, people loved it," he says happily of his 1975 masterpiece, that never seems to date like other comedies, and still stands up to repeated viewing.
"You wanted it to be as good as possible, and it's done and you're proud of it, and then you suddenly realise that the bar has now got too high.
"If I ever tried to do Fawlty Towers-type sitcom again, everyone would say, "Well, it's got its moments, but it's not as good as Fawlty Towers", so there's not much point in doing that.
"About 20 years ago, I realised what a dreadful thing it was for Orson Welles to have made 'Citizen Kane' so young. All he did was make a masterpiece, but people are always judged by the masterpiece. So you have to do different things."
Related