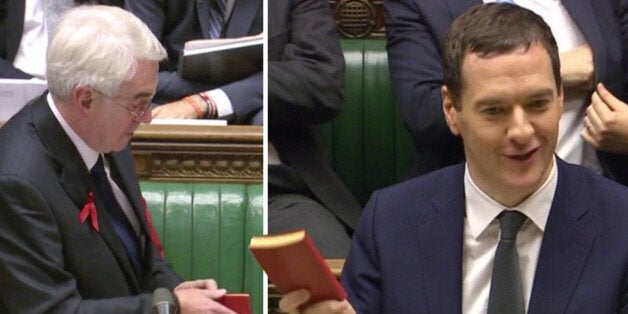 Labour's John McDonnell has defended quoting Chinese communist dictator Mao Zedong, but said he would apologise to anyone offended despite arguing he has succeeded in getting people talking when a Shadow Chancellor's words usually "sink within hours".
The MP was defiant in a round of broadcast interviews this morning after criticism for brandishing Chairman Mao's Little Red Book in the Commons in response to the spending review, quoting from it and throwing it in the direction of George Osborne over the dispatch box.
He told ITV's Good Morning Britain presenter Susanna Reid to "lighten up", and chided MPs from his own party for being "pompous", while suggesting he was bringing "flamboyance" to normally "boring" parliamentary procedure.
And Mr McDonnell signalled he had succeeded in highlighting Mr Osborne doing business deals with Beijing, such as selling-off air traffic control, suggesting he was being "ironic".
Ahead of his appearance on the BBC's Today programme, a woman who was a three year old in a forced labour camp in China when she was given the Red Book said the gesture was "not funny for the millions of people who died".
Later in the show, Mr McDonnell was confronted by presenter Nick Robinson over his own MPs who "could not believe you had deployed the book of a well-known mass murderer".
"I had a chat with that lady and she understood the joke," Mr McDonnell said, adding: "Of course, if that's caused offence I apologise to her. I'm raising this to get an issue on the political agenda."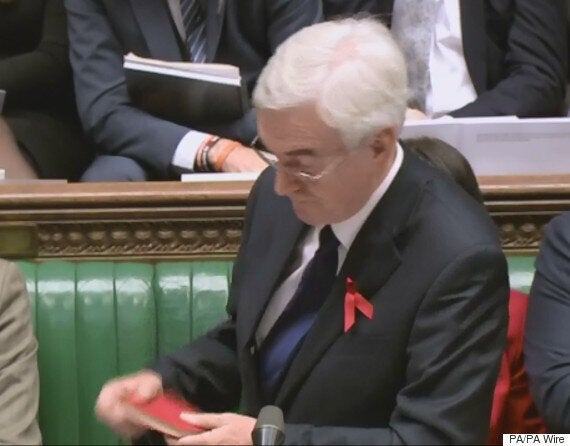 John McDonnell: "It's time to bring a bit of flamboyance and humour into our politics."
On BBC Breakfast, he said: "If I hadn't done it we wouldn't be talking about it at the moment. Usually the Shadow Chancellor's speech sinks below the surface within hours. Having done that we are now talking about the issue and among the British public many people share my concerns."
He added: "Some media and MPs are a bit pompous about all this, but I've broken through on the issue (sell-off to China)."
On Good Morning Britain, he said: "It's time to bring a bit of flamboyance and humour into our politics, and that's what I did."