A special effects makeup artist who specialises in painting baby bumps decided to turn her own belly into a piece of artwork after she found out she was expecting.
Maria Bradley, who has been a makeup artist for 15 years, created the impression of her baby pushing hard against her stomach, trying to get out.
"This is a project I have wanted to do for years but have never found a lady that was willing to let me do it to her," Bradley, 38, from Kent told HuffPost UK Parents.
"With my special effects work I love to shock people."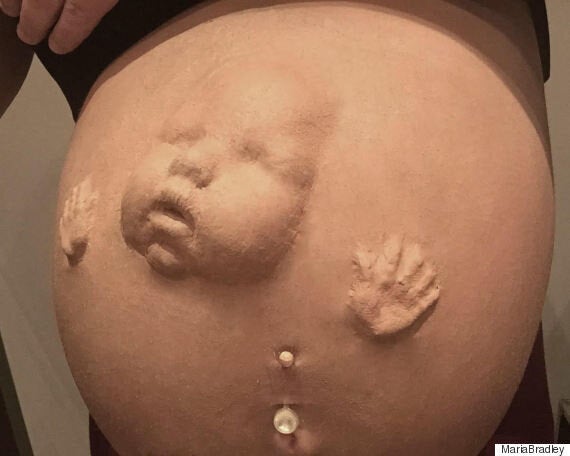 Bradley found out she was pregnant this year so decided to get creative
Bradley's special effects work is all self-taught and her experience with pregnant women usually involves painting a design on a mum-to-be's bump at eight or nine months.
"This year I found out I was pregnant and it was the perfect opportunity to work on my very own baby bump. I was due on the 24 November," she added.
To create the image, Bradley bought a secondhand doll and casted the face using clay. Then she poured Kryolan Gelafix skin (a material that is designed for creation of skin anomalies) into the clay mould.
She explained: "I removed the cast and stuck it to my own belly, then used liquid latex and tissue to cover the moulds to try and make it look it the baby is pushing its head through the skin.
"I painted it all with foundation to blend it in with my skin tone.
"Being nearly nine months pregnant and doing a job like this proved very hard indeed," Bradley added.
"I used mirrors and both my left and right hand to glue and paint. I am happy with the outcome for my first time doing something like this."
Bradley said when she shared the photos, the reaction was mixed with some people saying they love it and others saying it's "very scary".
See the full steps to her creation below.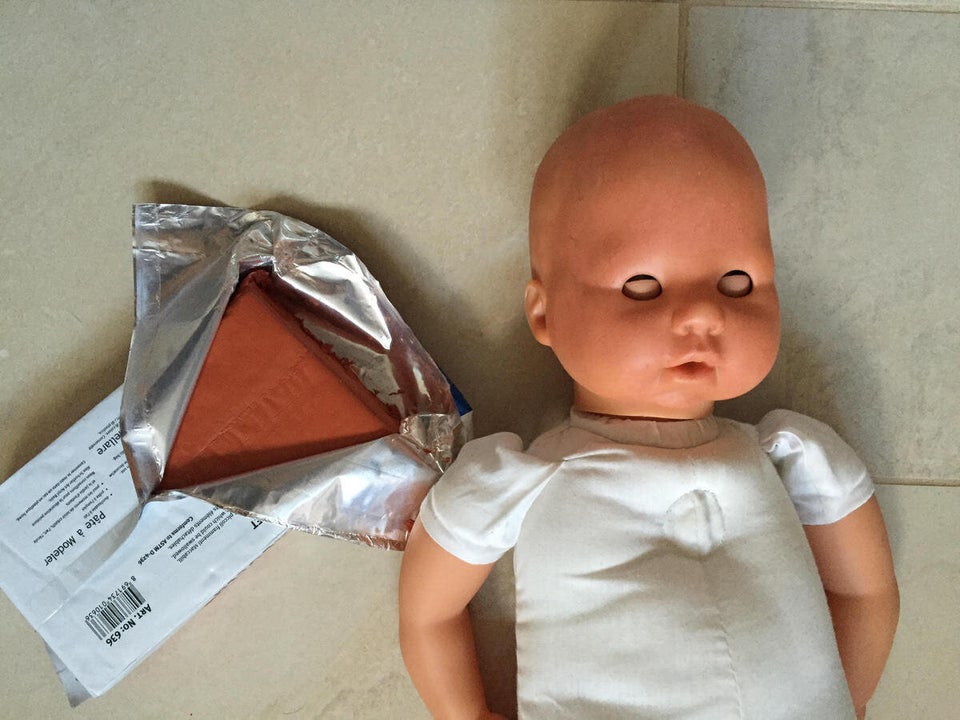 Special Effects Artist Baby Bump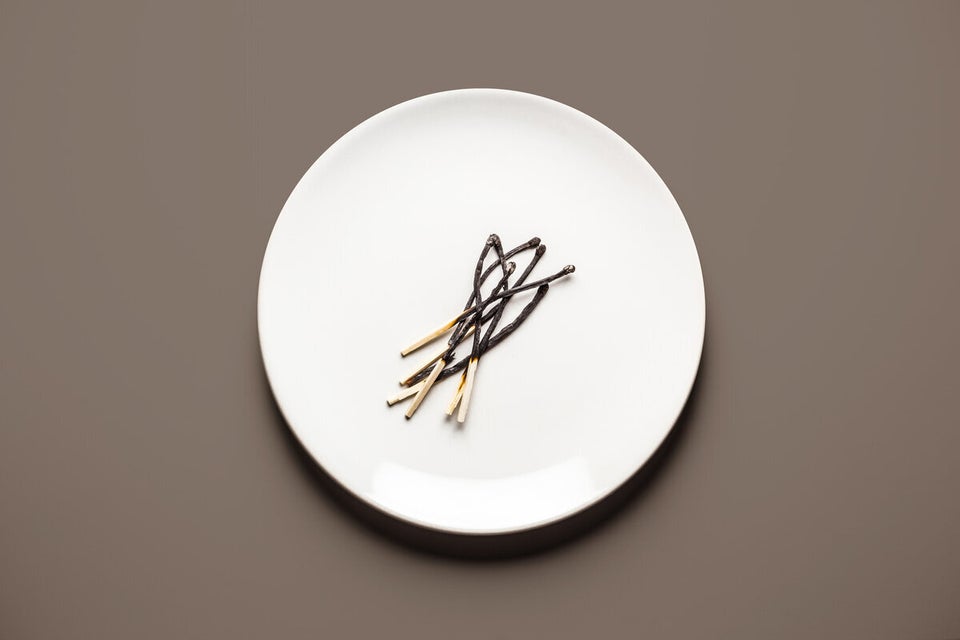 Eating For Two: Pregnancy Cravings