Following the huge success, both on page and screen, of her wronged-wife chiller 'Gone Girl', Gillian Flynn will be hoping to repeat her luck with her second screen chiller 'Dark Places', coming to cinemas in February.
Watch the first trailer above...
In the big screen adaptation of her New York Times bestseller, 'Dark Places' follows the dark tale of Libby Day (Charlize Theron) who was only eight years old when her family were brutally murdered in their rural Kansas farmhouse.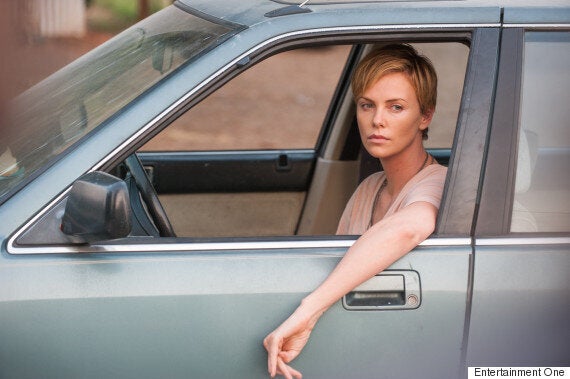 Almost thirty years later, she agrees to revisit the crime and uncovers the heart-wrenching truths that led up to that tragic night, but what happens when you try to find light in dark places?
As well as Oscar winner Charlize Theron, the cast boasts a lineup of pedigree talent, including Nicholas Hoult ('Mad Max: Fury Road'), Christina Hendricks ('Mad Men') and Chloë Grace Moretz ('Kick-Ass') in another surefire nail-biter.
'Dark Places' will be in UK cinemas from February 2016, courtesy of Entertainment One.