A six-bedroom, multi-million pound London house that used to belong to singer Duffy collapsed on Thursday.
The Georgian property was reportedly being renovated in order to convert the basement into a cinema, home gym and a wine room.
No-one is believed to have been hurt when the six bedroom detached house in The Terrace, Barnes, collapsed shortly before midday.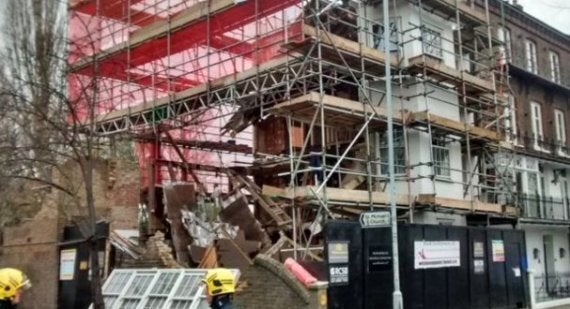 The six-bedroom house collapsed on Thursday
The Blue Plaque property used to be home to Football Association founder, Ebenezer Morley, and it now believed to belong to former boss of Phones4U David Kassler.
The detached house has four bathrooms and three reception rooms and sold in May 2014 for £3.5million, according to property site Zoopla.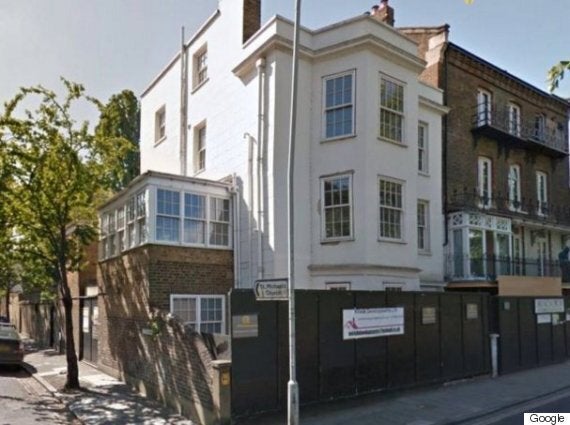 A Google-view image of the house before the collapse
Stephen Beard, whose home is near to the property, saw the building collapse as he was walking his dog.
Speaking to the BBC, Mr Beard said: "I was able to get my camera out and take a photograph, which shows the dust blowing up from the collapsed building.
"It was quite dramatic. I was going along for a peaceful walk and then this happens."
Welsh singer and songwriter, Duffy, shot to fame in 2007 when she released 'Rockferry' and then 'Mercy' the following year.
The Grammy Award-winning singer has sold millions of albums worldwide.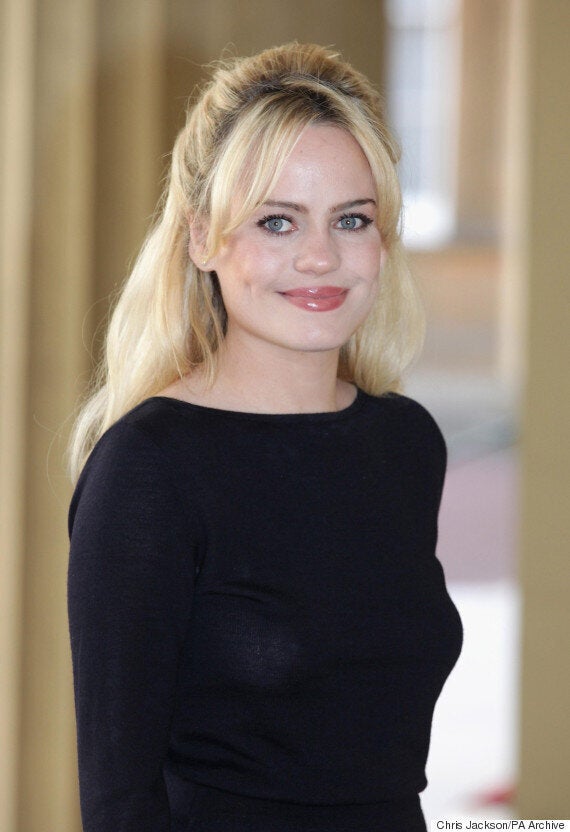 Duffy used to own the multi-million pound property near the Thames
Stewart Grint was delivering a parcel to the property next door when the building collapsed.
Mr Grint told Mail Online: "I was sat in my van on the side road next to the house which collapsed. I heard a massive crash and looked in my wing mirrors to see bricks and debris flying everywhere."
He added: "I've never seen anything like it. The builders came running out from all angles. Luckily nobody was injured - that's a minor miracle in itself."
Since the collapse, there has been criticism of basement extensions, with former Queen guitarist, Brian May, chiming in on the debate.
On Thursday, the Richmond campaign group Safer Basements, wrote to councillors asking them to halt any basement excavation applications, following the "disastrous events" on Barnes Terrace
The group posted the letter on its website, stating: "All over Barnes there are examples of substantial damage to properties including walls moving and cracking, doors and windows jamming, ceiling collapse, gas pipes moving and leaking, pumps malfunctioning and water rushing into cavities and so on.
"How much more collective damage is needed before our concerns are taken seriously?
"Whilst today's events were dramatic and severe, we are not unfortunately surprised that one of these structures would at some point collapse."