A six-year-old girl who lost her feet to meningitis, has been able to re-learn how to walk and dance thanks to her life-like prosthetic slippers.
Ava Bainbridge, who was diagnosed with meningitis at 14 months old, beat the doctor's odds to walk again and now regularly goes to dance classes, gymnastics and has even won a bravery award.
The £900 prosthetic slippers designed with a set of toes are the first to be made for someone so young.
"It's just amazing what they have done for her. When anyone comes to the house she gets out her feet to show them."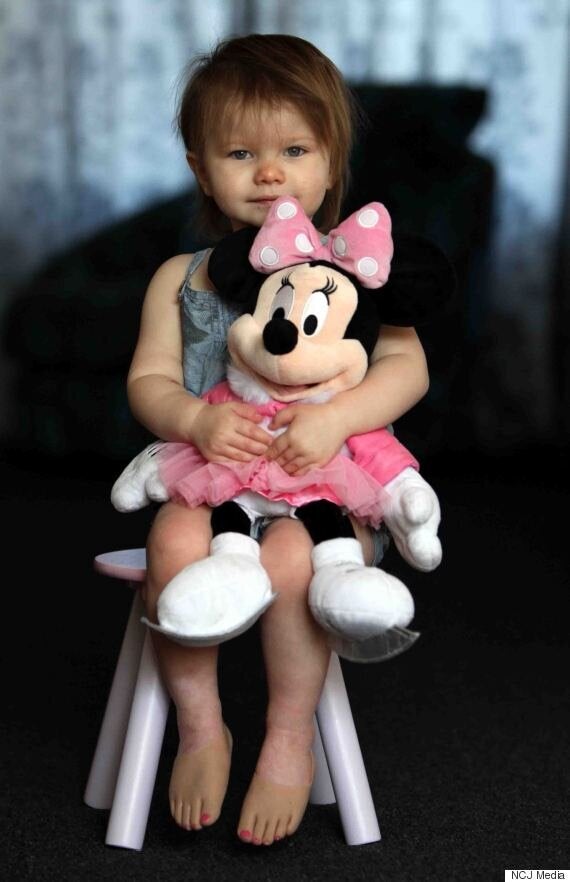 Dorset Orthopedic made Ava a pair of silicone slippers with toes
Day, from Gateshead, said Ava was hit with meningitis without warning. She didn't have a rash at first, a common symptom of meningitis in children.
"We didn't really know what was going on," Day said. "She was just unwell so we took her up to the Queen Elizabeth Hospital.
"Fortunately for us there was a doctor there who was concerned because her heart rate was high and decided to admit her."
It wasn't long before Ava began to develop from head to toe, and she was soon put on a ventilator.
Day said her daughter was fighting for her life: "We didn't know if she was going to pull through and she didn't seem to be getting any better."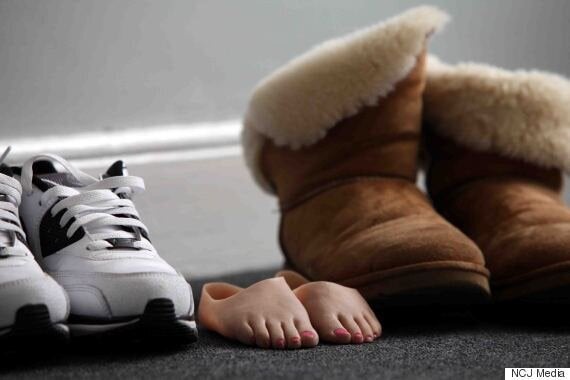 Ava had to have a bilateral foot amputation
Ava's feet turned black and doctors said she would need a bilateral foot amputation. This meant half of her right foot and the toes on her left food were amputated.
She stayed in hospital for six months recovering from the operation. At this point, doctors told Day her daughter might never be able to walk again.
But when she returned home, Day said she was shocked to see Ava standing up.
Ava was given "blocks" to put into her shoes to help her walk, but she found them too uncomfortable and therefore lacked confidence in taking her first steps.
Day got in touch with a prosthetics firm - Dorset Orthopedic - who created a pair of silicone slippers with toes.
Ava can now walk in these slippers and and will get new prosthetics when her feet grow.
The six-year-old's courage has just been recognised with a Bravehearts North East award, an event which celebrates young people who have overcome extraordinary problems.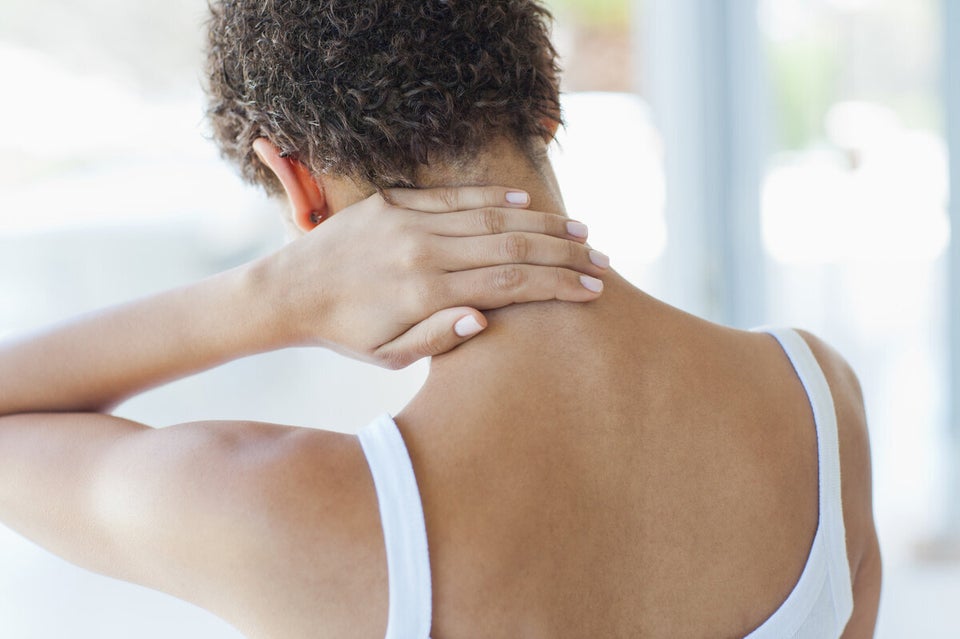 Meningitis Symptoms