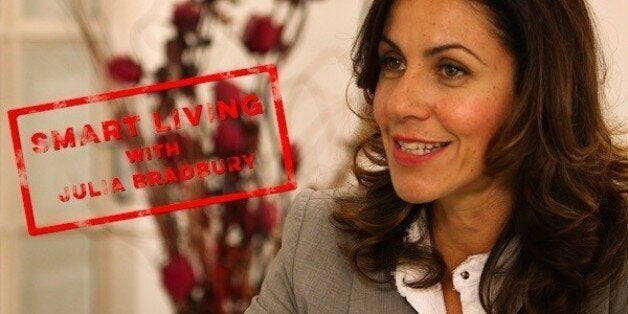 In today's fast-paced world, taking control of your life can be challenging – particularly when you're juggling busy work schedules with the hectic demands of family life.
To help you live smarter as a family and take control of your life, energy company E.ON has teamed up with TV broadcaster (and busy mum) Julia Bradbury to create a series of films, packed with money and time saving tips. And what better way to do that than by taking a look behind the closed doors of a real family?
Rajeev and Varsha Doshi live in North West London with their daughter Anaiya, 10, and son Rian, 6. Over the course of these four short films, Bradbury helps the Doshis to take control of their life with clever tricks and simple ideas around some of the cornerstones of family life: household spending, family holidays, entertaining the kids and technology.
Watch below to find out how you can do the same with your household spending. In this first installment, Bradbury offers the Doshi family some brilliantly simple but effective tips on managing the family budget. From a timesaving and cost-effective way to do your weekly grocery shop and a simple money saving idea that will reward you with cash to spend on family treats to the money-management app that will put you and your family in control of your finances - watch the video and look out for the next episode in the series on planning a family holiday.