Jodie Marsh has finally revealed her engagement and wedding rings from her secret marriage to new husband James Placido.
The glamour model-turned-fitness guru posted the below snap on her Instagram to celebrate their three month anniversary.
Marsh's jewellery is blinged-out yet simple and it perfectly complements her recent sophisticated sense of style, (she's come a long way from that belt bra).
Marsh's new rings weren't the only thing she shared, using the social media site to show her 364k followers a glimpse into her newlywed life.
The 36-year-old posted a whopping 17 snaps of her and husband Placido, with adorable captions detailing their romantic journey.
"This was the night our parents met for the first time and we had a special meal out. James and I were like big kids all night and couldn't stop laughing. We had just got engaged and it was like Christmas!!!!" she said of the below photo.
Marsh revealed she had married back in August at a small ceremony in Barbados.
The news of her big day came as a shock to fans, as the star hadn't revealed she was dating anyone - let alone was engaged.
But from the comments on her photos, it looks like everyone is very happy for her.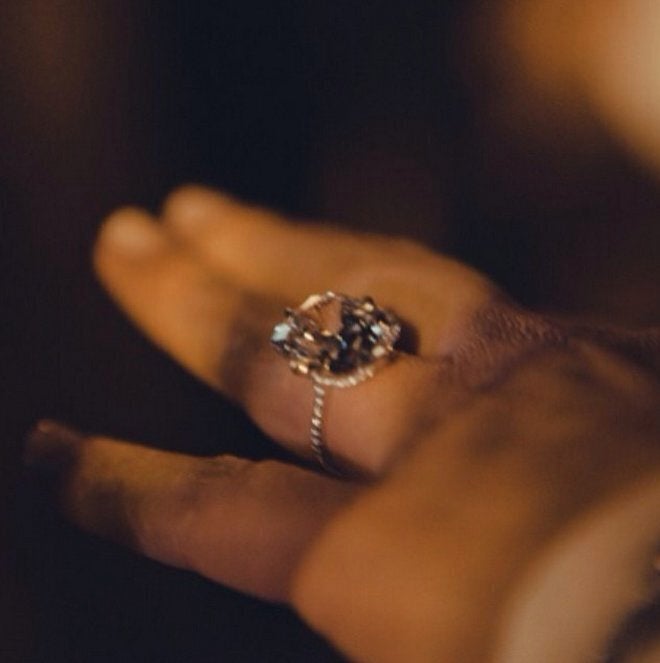 Celebrity Engagement Rings