A teenager who has a rare and aggressive type of cancer is hoping to raise £65,000 to fund specialist treatment in Germany.
Jordan Lotter, 18, from London, was diagnosed with a type of cancer called malignant peripheral nerve sheath tumour, which develops in the protective lining of the nerves that extend from the spinal cord.
After undergoing an operation to remove the tumour, as well having chemotherapy, doctors believed the teen was in remission. But two months later they told Lotter the devastating news that the cancer had returned and there was nothing more they could do for him.
His family are now campaigning to raise £65,000 so Lotter can seek specialist treatment abroad.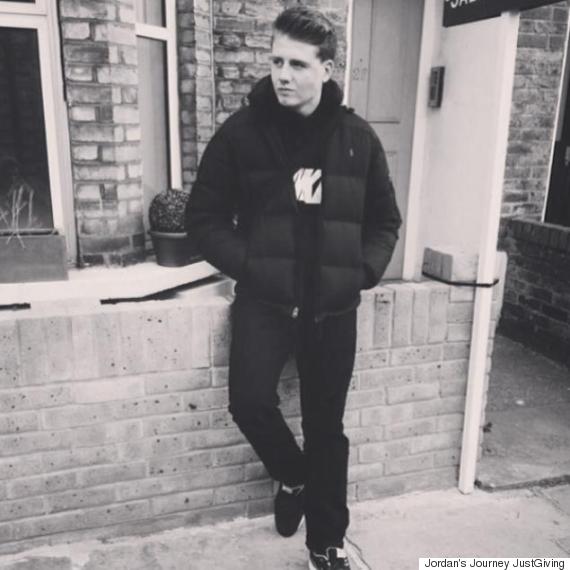 Lotter's father, Charles, 55, told the Mail Online: "We were taken into a room and basically told that Jordan would die and that was it. The feeling after that I would liken to being lost at sea with no hope whatsoever."
According to his family, the teen was given a bottle of morphine and told to go home by doctors at University College London Hospital (UCLH), who said all they could do to prolong his life was offer more chemotherapy.
A UCLH spokesperson said: "We are sorry to hear of the distress that Jordan and his family are going through.
"After a thorough investigation, we are satisfied that the clinical team treating this patient exercised their clinical judgment correctly. We would be very happy to talk to the family again and answer their questions."
SEE ALSO:

Groom Organises Hospital Wedding In 24 Hours After Bride Is Given Days To Live

Heartbreak As Girl, 8, Diagnosed With Rare Form Of Breast Cancer

Couple Tie The Knot A Year Early So Groom's Dying Mum Can Be There
Now Lotter's family are desperately trying to raise funds to send him to the Hallwang Clinic in Germany, which offers specialist treatment including immunotherapy.
The teen's father added: "As his dad it's my role to give him hope. That's why I looked elsewhere.
"I believe that where there's life there's always hope. I think you should never give up hope. Miracles do happen."
Lotter, who has been described as a "wonderfully kind and caring person", is set to celebrate his 19th birthday next month.
So far, £5,769 has been raised of the £65,000 target. You can donate to Lotter's cause here.