If you regularly experience the struggle of getting through to your GP on the phone, then you're not alone.
In fact, it's an issue facing NHS patients nationwide.
According to a new report, the number of people who call their local practice and are unable to get through is on the rise.
Meanwhile patient satisfaction is slowly declining.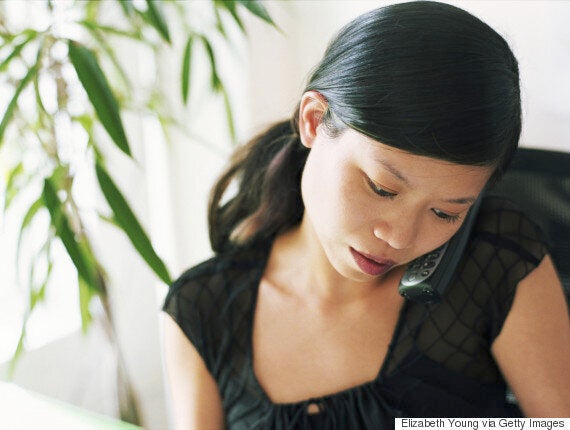 Analysis by the National Audit Office (NAO) of access to GPs found that most patients say they can get an appointment but some still struggle to make one, PA reports.
The NAO observed the data of thousands of patients in England to analyse performance over the last year.
It found that three-quarters of patients get an appointment within the timeframe they want but, overall, satisfaction is slowly declining.
The proportion of patients saying they were able to get an appointment fell from 91% in 2011/12 to 89% in 2014/15.
Patient satisfaction with the process of making appointments has also fallen each year since 2011.
In 2014/15, almost a third (27%) of patients said it was not easy to get through to their GP practice on the phone, compared with 19% in 2011/12.
The percentage of patients who get to see their preferred GP always, almost always or most of the time, has also fallen, from 66% in 2011/12, to 60% in 2014/15.
A fifth of patients also said opening hours are not convenient, a slight increase since 2011.
The report said that as of October 2014, only 18% of patients had access (within two kilometres) on every week night to a GP surgery that was open until 8pm.
The Government has pledged to increase access to GPs seven days a week, with extended opening in the evening and at weekends.
Earlier this month, analysis of the 2014 General Practice Patient Survey of almost a million patients found that most people have no interest in their GP surgery opening at weekends.
The research, from the University of East Anglia (UEA) and the University of Oxford, found 15% of patients said weekend opening would make it easier for them to see a doctor, while only 2% said they would be able to attend Sunday appointments.
An official review released by NHS England of seven-day services has also found "very low" demand for Sunday appointments.
Amyas Morse, head of the NAO, said of the new study: "Against the background of increasing demand and pressure on NHS resources, the challenge is how to maintain people's positive experience of accessing general practice and reduce variation.
"The Department of Health and NHS England are working to improve access, but are making decisions without fully understanding either the demand for services or the capacity of the current system.
"Better data is needed so that decisions about how to use limited resources to best effect are well-informed."
Katherine Murphy, chief executive of the Patients Association, said: "Patients do not have good enough access to primary healthcare. The report highlights how for many younger patients, GP opening times are inconvenient.
"We need an NHS that understands that people have jobs and families to take care of. Much more must be done to ensure that they have access to GPs, particularly in the evenings and at the weekend."
An NHS England spokesman said: "Real terms spending on general practice has increased every year since NHS England was established, following two years of decline, and the vast majority of patients have reported a positive experience when accessing general practice.
"This year we are investing an extra £126 million to improve access to general practice as well as working closely with our partners to expand the primary care workforce and further benefit patients."
A Department of Health spokesman said: "This report shows patients want better access to their GP, and that's exactly why we're providing everyone with evening and weekend appointments by 2020.
"To do that we are making available an estimated 5,000 more doctors in general practice so we have the skills we need to provide that seven day service."