Three prominent men have opened up about their battles with depression and given advice on how we can better communicate with men about their mental health.
Suicide is the biggest cause of death in men aged 20-45, which is perhaps because men suffering depression still don't feel they can talk about it.
David Baddiel, comedian Jake Mills and writer Matt Haig, agreed that none of them could find the words to talk to someone during their darkest moments.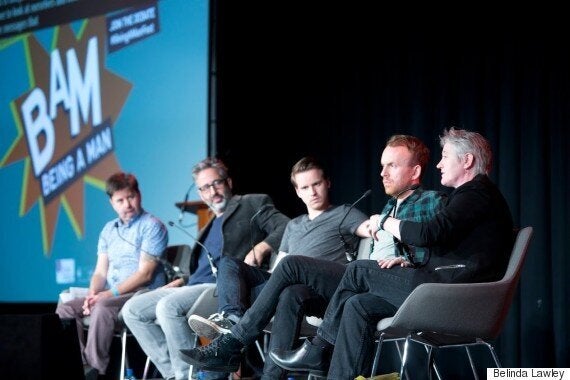 From left to right: Professor Steve Robertson, David Baddiel, Jake Mills, Matt Haig and Jane Powell
"I kept my depression to myself for seven months and genuinely believed I could get through it myself," Mills admitted.
"I tried to commit suicide.
"Since speaking out I realise there are thousands of people going through the same thing. We need to try and get people to talk and normalise mental health.
"Let's put a face and a voice to it."
The three men were sitting alongside Jane Powell, chief executive of CALM (Campaign Against Living Miserably), discussing the issues around male depression in a panel session at the Being A Man festival.
Powell, who gave the shocking statistics around male suicide, said being a man, by a stereotypical definition, is someone who is control and if you're not that, you're not "a man".
Speaking at the festival, she explained: "We have the collision of two things, a guy feeling suicidal and in need, and by definition of being 'in need', he's not a real man.
"The response is to 'man up' and 'grow a pair', yet no one tells a woman when she's down to be a 'proper woman'.
"The range in which women can express themselves is everything - women can be weak and strong and no one is going to judge them.
"Men's freedom of expression is limited and fixed. As soon as you move outside of the 'stereotypical areas' their sexuality is questioned."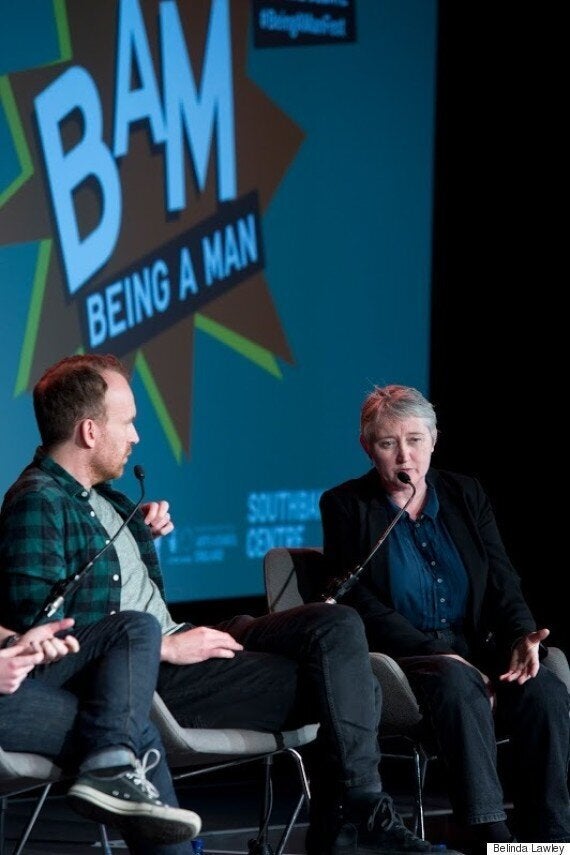 Powell said stereotypical views of men are causing them to suffer in silence
Matt Haig, a British writer, who became ill with depression when he was 24, said he had no template of what to do or how to talk about it.
"It was a total breaking down of everything I've ever known," Haig said when describing his depression. "It was an alien experience, I was trapped in my own skin. I cut myself off from them because I couldn't communicate about it.
"Now I've learned the simple act of talking is actually medicine in itself."
Baddiel, who said he still suffers from depression, agreed, adding: "A lot of men can't speak about their emotions but they need the tools to be able to deal with depression."
Getting men to communicate could be crucial in lowering the rate of suicide and getting men with mental health issues the help they need.
But with evidence that men find it hard to open up when they're feeling depressed, how can friends, family and companions get them to talk about it?
Treat it as if it's physical.
"We have a divide between mental health and physical health, but we shouldn't," explained Haig. "If he had physical health, imagine how you would deal with that illness.
"Depression loses its stigma when you think of it like a physical problem. When you're in bed with flu, knowing it's flu helps you.
"When we realise depression is a health condition people live with, is preventable and can recover from, it'll be easier.
"There aren't right or wrong words, but imagine you are talking to him as if he has a broken leg and asking if he's alright."
Powell said one of the worst things you can do is tell a man to "get a grip" or argue that they have everything going for them so why do they feel so low?
"Open questions should be asked and rather than downplaying it and saying 'you're not going to do anything stupid mate are you?' you should say 'You seem down, I'm worried about you'.
"Allow him to talk," she continued. "Ask how he has been feeling, as if he is ill because he is - allow him to say that."
Don't be afraid to lighten the mood.
Powell said it's okay to use humour to lighten the mood in order to get your friend, brother, husband or dad to open up.
"Tell them it's common, tell them it's not weird," she explained. "Tell them every guy can go through feeling suicidal and it will reassure them.
"Get them to the point where it it feels normal and okay to talk about it is important."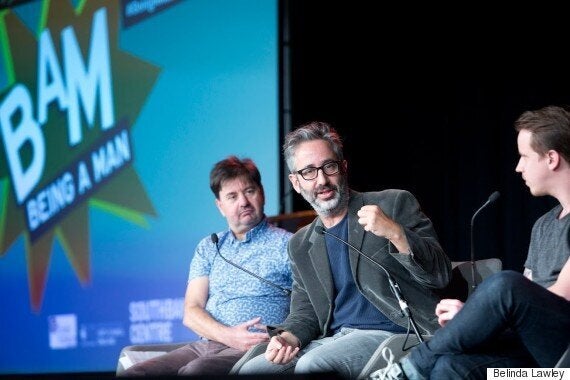 David Baddiel said men need the tools to handle depression
Tell them where the help is, even if they don't ask.
Mills said sometimes just knowing there is help available is absolutely crucial for someone suffering from depression.
"My advice would be to find the help available, whether that be CALM, the Samaritans or local places to you. Find it so when you are going to you know where the help is and have it available."
Mills said for him, just finding out and knowing there were places available to help him made all the difference.
Prove to them it's okay to feel like that.
"Normalise it when you talk to them, agree that everyone in the world has mental health and it can go up and down.
"If you've felt down before, admit it. If you know someone who has felt similar, tell them."
Mills said in a sense, it is easier to play it down and create a space where no one hides about it.
Speak shoulder-to-shoulder, not face-to-face.
Steve Robertson, professor of men, gender and health at Leeds Beckett University who was chairing the panel discussion said the way you approach the conversation is also important.
"Men often need time shoulder-to-shoulder," he explained. "Spending time with that person in more casual settings gives an opportunity for conversation at any appropriate point.
"It's incredibly useful to do it this way and a lot easier to introduce it."
If you would like to read our features focused around men, click here, and for more about our partnership with Southbank Centre's Being A Man festival, click here.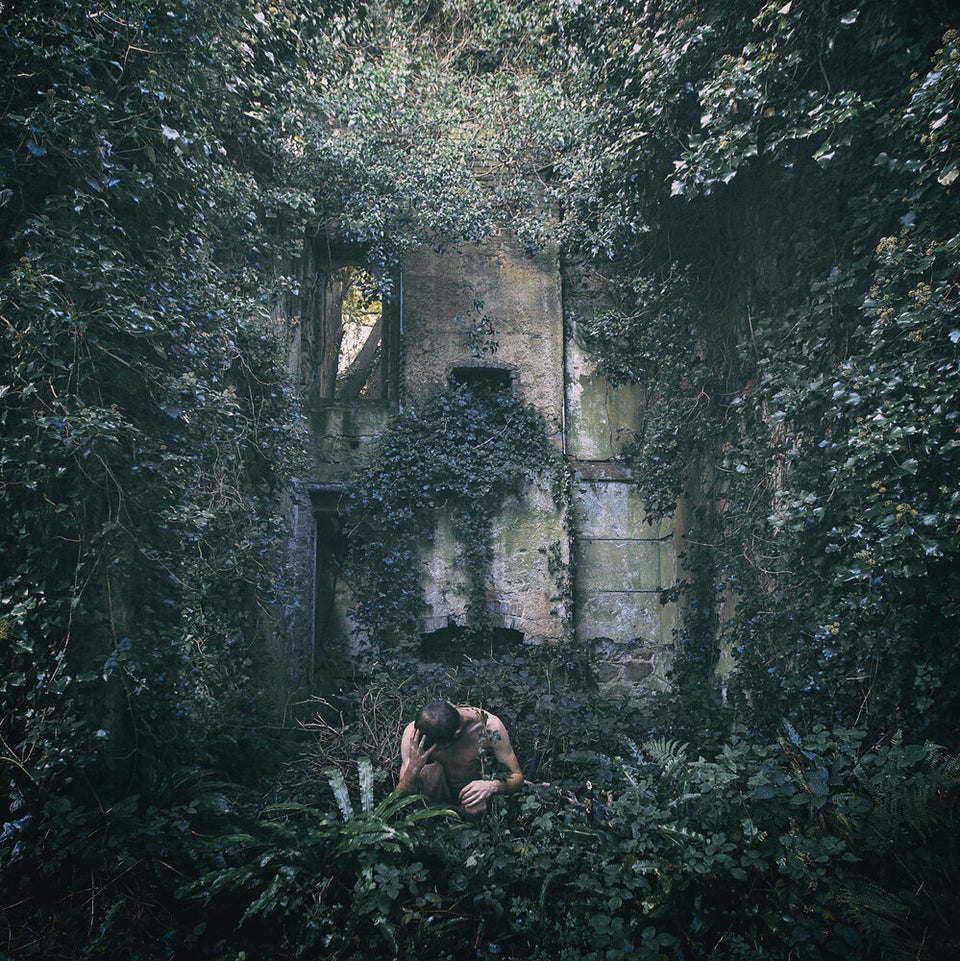 Powerful Photo Series Show The Reality Of One Man's Battle With Depression And Anxiety