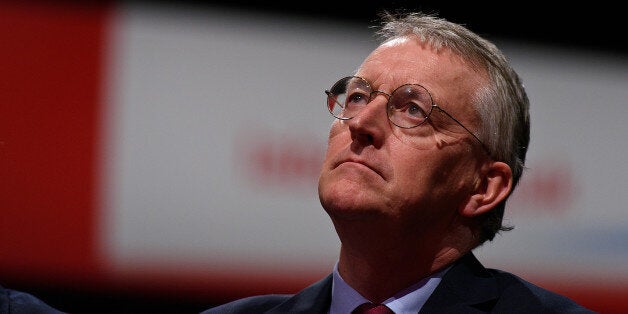 Hilary Benn has denied he has his sights set on taking over from Jeremy Corbyn as Labour leader, amid a deep and damaging split in the party over whether to launch airstrikes against Isis in Syria.
"I have no interest in being leader of the Labour Party. I am doing my job as shadow foreign secretary," he said on Tuesday morning.
However he dodged the question about whether he threatened to quit the shadow cabinet if Corbyn tried to force him to vote against military action.
Last night, Labour MPs pummeled Corbyn both at a meeting of the shadow cabinet and the Parliamentary Labour Party (PLP) over his handling of the party's policy on bombing.
Benn's adept tightrope walking between the party leadership and its MPs has led to the suggestion in Westminster he would be a suitable successor to Corbyn should he be forced out before 2020.
David Cameron will tomorrow hold a Commons debate and vote on launching RAF airstrikes. Corbyn's decision to grant his MPs a free vote means the prime minister should be able to gain approval.
In order to give MPs more time to debate the strikes, Cameron has cancelled prime minister's questions.
Corbyn will open the debate for Labour setting out the case against military action and Benn close it arguing in favour - demonstrating the split at the top of the party.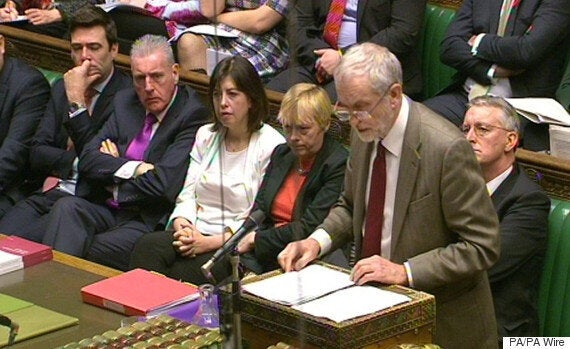 Corbyn sets out his opposition to strikes as his shadow cabinet look on
Benn acknowledged to BBC Radio 4's Today programme that the public disagreement within Labour and the decision to have its leader and shadow foreign secretary take opposing stances was "unusual".
He said: "People of principle can reach different decisions about how to deal with the threat."
During a tense two hour shadow cabinet meeting yesterday, Benn told Corbyn if a free vote was not granted then he would speak in favour of military strikes "from the backbenches".
Asked this morning whether he threatened to quit the shadow cabinet, Benn said: "I made it clear, subject to there being a satisfactory [Commons] motion, I was going to vote for it, I wasn't planning to quit my job".
He added: "I will argue my case form the Despatch Box tomorrow in a serious way, as Jeremy Corbyn will do when he opens for our side in that debate."
In expectation that Cameron will win the Commons vote tomorrow, RAF jets are preparing to deploy to the region. British airstrikes against Isis in Syria could begin before the end of the week.
Related