Uber users will receive a rather unusual message today to help them supportWorld AIDS Days.
Teaming up with RED, the car service will ask every customer if they would like to donate $5 at the end of their ride, to fight AIDS.
If you're looking to take part in this scheme in the UK, hold your horses (or apps). Uber is only running the campaign in the US.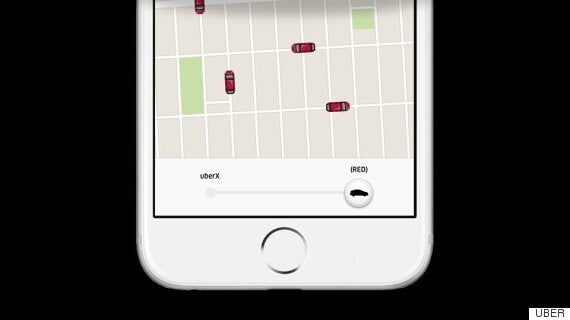 The sum of donations made via the app today, will then be matched Bill and Melinda Gates.
As a gentle reminder to customers, the cars will also turn red within the app.
This is not the first time Uber and RED have joined hands to fight AIDS.
In June both organisations launched UberEATS, providing customers with a food delivery service.
The campaign is part of the global push to end the AIDS epidemic by 2030.
To fulfil this goal, the World Health Organisation will launch new recommendations focusing on HIV testing methods, customising treatment and prevention methods.
Diagnosing HIV is done through rapid diagnostic tests detecting either the presence or absence of antibodies.
Last year, 1.2 million people died from HIV-related causes globally. Here in the UK, around 107,8000 people live with HIV and one in four living with HIV are unaware of their infection.