Paris Hilton has become the latest star to strike a pose for Paper magazine, appearing almost naked in their November issue.
The raunchy snap, took by Vijat Mohindra, shows Paris posing with her back to the camera, and sporting an unusual jumpsuit, slicked back hair and black lipstick.
Paris is one of the four celebs appearing on the cover of Paper magazine's November 'Fandemonium' issue, and other editions feature stars including Chloe Sevigny and 'Pretty Little Liars' actress Lucy Hale.
Paper promises to show Paris "as we've never seen here before", and they've teased another snap of the star on their Instagram page: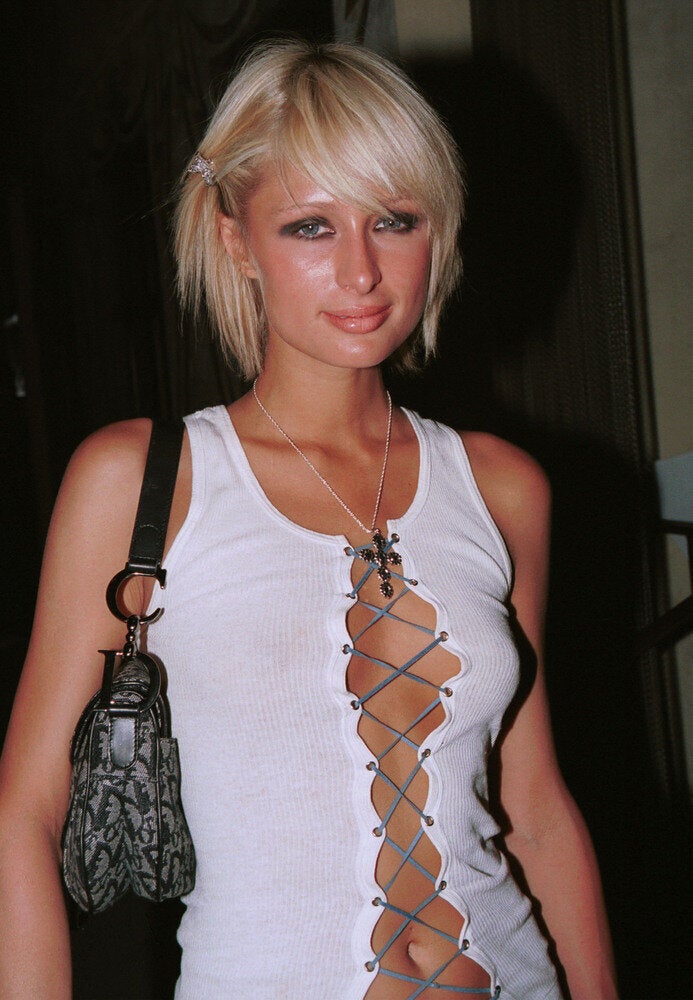 Paris Hilton Through the Years