Royal Air Force Tornado jets have completed their first mission, having hit an Islamic State-controlled oilfield in the east of Syria, the Ministry of Defence said on Thursday.
Following the ballot, won by the government 397-223, four Tornado GR4s were deployed from a British air base in Akrotiri, Cyprus, to conduct the strikes.
Reports from Cyprus suggested that two of the jets returned from the mission missing three Paveway bombs each, and that as many as six targets were hit at the Omar oilfield.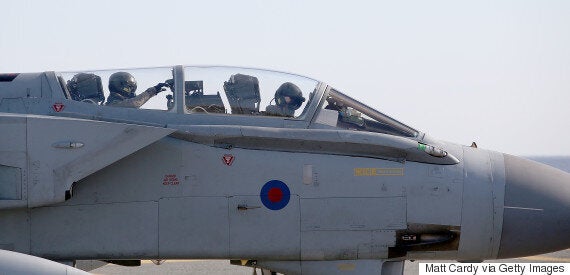 An RAF Tornado returns after bombing an oilfield in Syria
According to MailOnline the remaining two Tornado's took off from the same base hours later, armed with the same warheads, and returned without one of the bombs.
Six typhoon jets from RAF Lossiemouth are expected to head to Cyprus along with more Tornados from RAF Marham, in Norfolk, along with a refuelling tanker, to bolster UK strike efforts.
Their British designed Brimstone missiles are expected to be a vital asset, as they hit targets with remarkable accuracy and limit collateral damage.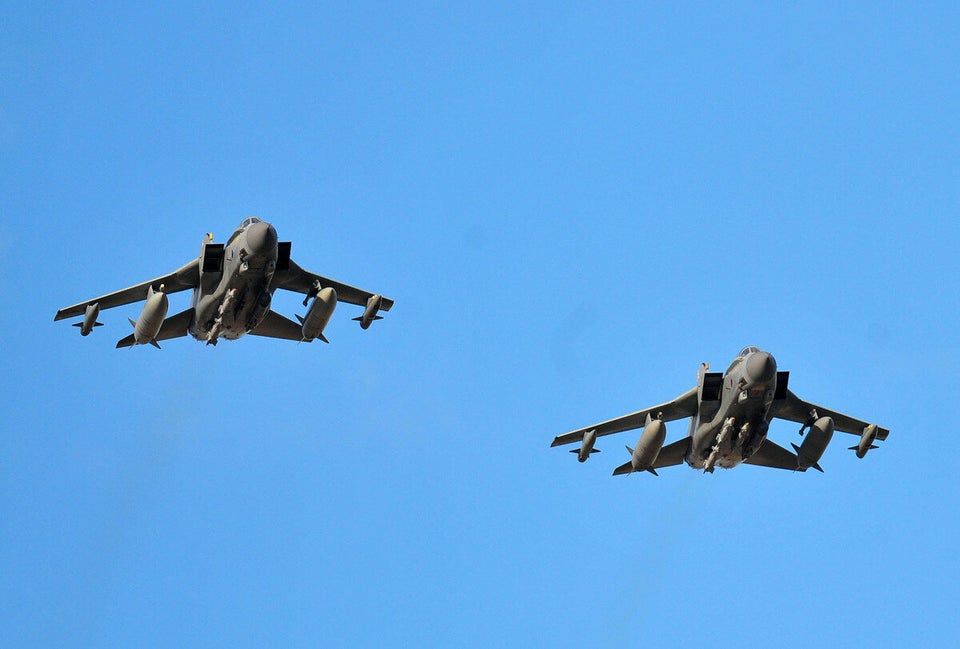 Britain's first air strike on Syria
A Ministry of Defence spokesman said the sorties had returned from the "first offensive operation over Syria and have conducted strikes".
Cameron's previous push for military intervention in Syria, that time against the forces of President Bashar Assad, led to an embarrassing Commons defeat in 2013. However, the mood changed following the recent massacre in Paris in November, which, aided by a divided Labour Party, gave the prime minister an opening to reverse the decision from two years ago.
Arguing that Britain was already a target for Isis attacks, Cameron told Members of Parliament that airstrikes would reduce the Islamic State group's ability to plan more Paris-style massacres.
Cameron added that attacking Isis was not anti-Muslim but "a defense of Islam" against "women-raping, Muslim-murdering, medieval monsters."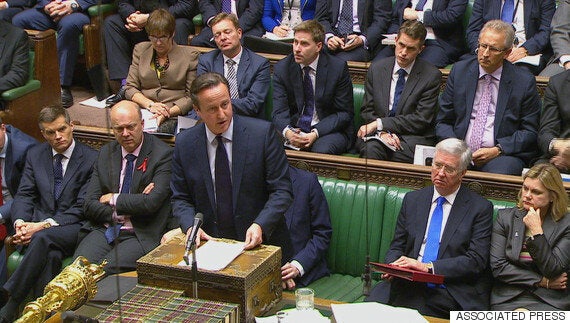 Cameron talks to the House of Commons during the airstrikes debate
The prime minister was backed by most members of his governing Conservative Party — which holds 330 of the 650 Commons seats — as well as members of the smaller Liberal Democrat party and others.
Labour was divided. Leader Jeremy Corbyn — who represents the left wing of the party — spoke against what he called a "reckless and half-baked intervention." But more than 60 Labour MPs, including senior party figures, voted in support of airstrikes, a move likely to make fissures between the right and the left of the party more pronounced.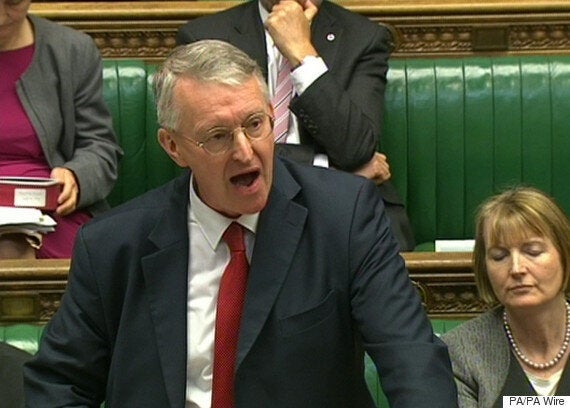 Hilary Benn said 'Britain could not walk by on the other side of the road'
British jets already conduct airstrikes against Isis targets in Iraq, and in August launched a drone strike that killed two British Isis militants in Syria.
British officials say Royal Air Force Typhoon and Tornado fighter jets, armed with Brimstone missiles capable of hitting moving targets, would bring the campaign highly accurate firepower and help minimise civilian casualties.
Popular in the Community