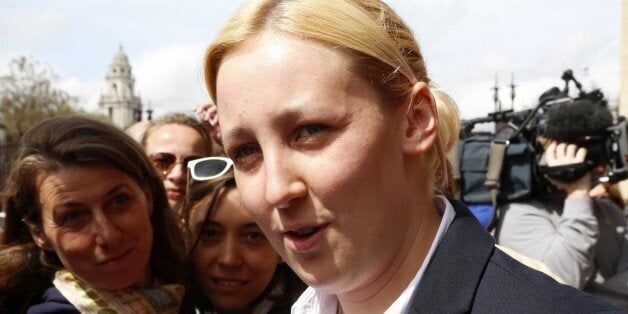 Mhairi Black, Britain's youngest MP, has described the decision to vote for bombing in Syria as a "very dark night" as she vowed to "never forget the noise" of politicians applauding bombing.
She said: "Very dark night in Parliament. Will never forget the noise of some Labour and Tory cheering together at the idea of bombs falling."
Following a 10-and-a-half hour debate, MPs voted by 397 to 223 in favour of Britain extending airstrikes from Iraq to Syria and joining the US-led coalition.
Labour MP Mr Benn drew applause - normally banned in the House of Commons - as he urged backbenchers to defy party leader Jeremy Corbyn.
As Mr Corbyn looked on stoney-faced, Mr Benn said: "We believe we have a responsibility one to another.
"We are here faced by fascists, not just in their calculated brutality, but their belief they are superior to every single one of us.
"They hold us in contempt, they hold our values in contempt, they hold our democracy, the means by which we make our decision tonight, in contempt. What we know about fascists is that they need to be defeated."
Ms Black said she decided to speak to them after hearing their protests while returning to her office in Westminster. The MP for Paisley and Renfrewshire South said the "case for bombing has not been made".
Prompting the "don't bomb Syria" refrain to die down, she said she wanted to "show you that you have not been ignored, you have not been unnoticed".
"I want to tell you this," she went on. "I do not know for a fact, although I have an idea, as to how the vote will go tonight. I do not know if people's minds have been changed.
"I do not know if people have listened to the debate and have realised the case has not been made.
"But what I do know and what I want you to is that while you are out here braving the cold. Out here, making your voice heard.
"I want you to know that there are people in there that stand with you, agree with you."
All 54 SNP MPs are expected to vote against the proposal.
Her impromptu speech came as speakers including maverick ex-MP George Galloway, trade unions and senior Stop the War figures condemned the Government for contemplating the action.
Related