A pregnant woman claimed she had to sleep on the floor of an airport for nine hours after her flight was cancelled and no alternative was offered.
The mum-to-be said when her flight from Brisbaine to Sydney was cancelled Virgin Australia initially told her passengers would be put up in a hotel for the night after stormy conditions meant they could not fly.
However, Cochrane said they later retracted their statement. Accommodation was not provided and passengers were required to wait nine hours for the next available flight.
Cochrane explained in the Facebook post that her friend Olivia spoke to staff to see if an exception could be made for her.
"Olivia, being the concerned friend she is, asked if I would be able to go to the Virgin lounge as a 36 week pregnant lady shouldn't be made to sit in the seats the terminal offers for nine hours (keep in mind I've had Braxton hicks all day)," wrote Cochrane.
"The staff then went on to say that the lounge was only available for those who were flying with business boarding passes.
"With no other options we walked out of the Virgin boarding area and into the main check in terminals to sit and wait it out."
Cochrane continued: "Mum called Virgin Australia to plead my case in an attempt to get some compassion and a decent chair for me.
"The Virgin staff told mum that they understood her concerns but that it would be 'unfair' of them to let me in and not the others that were also waiting.
"With three hours to go until we're able to check back in, I am now laying on the floor as sitting up was no longer an option for me.
"Way to look after your customers Virgin Australia. I understand that the weather wasn't your fault, but it also wasn't mine, and a little compassion can go a long way."
The post was shared more than 3,000 times in four days.
A Virgin Australia spokeswoman said they could not comment on individual passengers but the airline has a clear policy when it came to delays due to weather.
"In cancellations due to events beyond our control such as bad weather, airport or traffic control issues, we will move you to the next available Virgin Australia service to the same destination at no further cost.
"If we're unable to offer you an alternative flight until the next day, we will attempt to help you source hotel accommodation and transport to (and) from the hotel if required.
"You will be entitled to refreshment vouchers at two-hour intervals while you are in the airport awaiting your rescheduled service."
Virgin Australia also outlined their policy when it came to pregnant passengers on board.
The policy states: "If you are 28 weeks pregnant or more, you will be required to carry a letter from your doctor or midwife, dated no more than 10 days prior to travel, outlining the estimated due date, single or multiple pregnancies, the absence of complications, and your fitness to fly for the duration of the flight(s) booked.
"It is deemed unacceptable to travel if you are after the 36th week of pregnancy or travelling on a flight of more than four hours with a single pregnancy.
"If you are travelling on a flight less than four hours, it is deemed unacceptable to travel after the 38th week of a single pregnancy."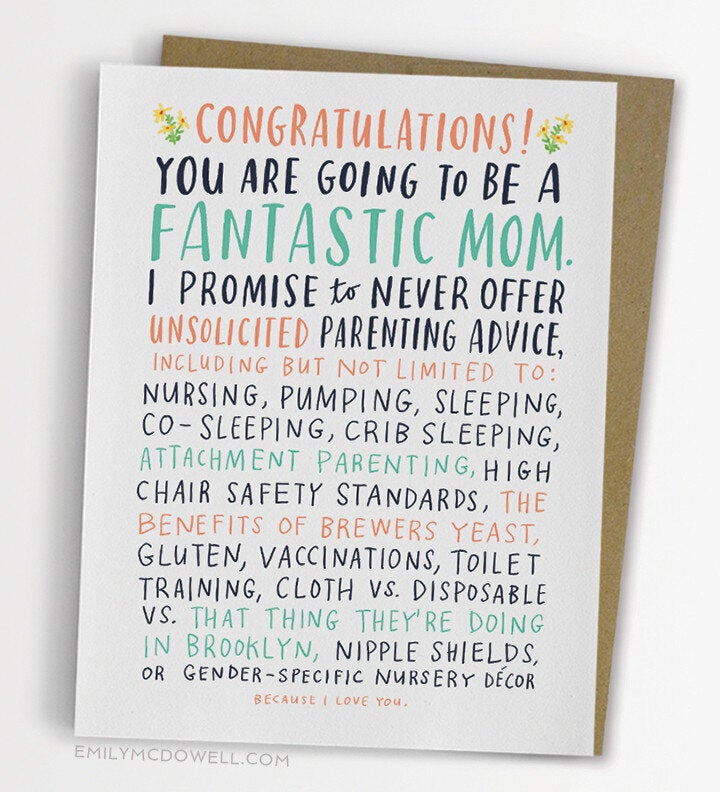 Honest Pregnancy Cards