'Gogglebox' duo Steph and Dom may be known for having a tipple (or six) during the Channel 4 show, but in a rare, serious interview, they've opened up about what their lives are really like.
The couple run a B&B in Kent, and also have two children, one of whom is autistic and epileptic.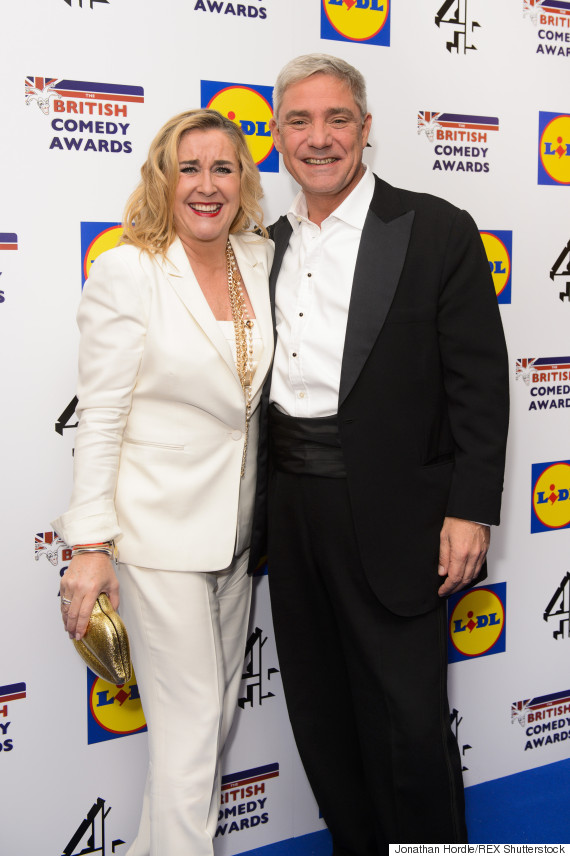 Steph and Dom
Speaking to The Times, Steph and Dom explained that their 15-year-old son Max can have up to 150 fits a month, detailing the effect his epilepsy has had on their lives.
Steph stated that they first realised something was wrong when he was a toddler, saying: "We took a video of him and showed it to the GP, who immediately referred us to the paediatric consultant at the local hospital who said, 'I think we have a problem and I need you to come in first thing Monday morning. Bring a bag'."
She added: "It's locked us down as a couple. We made a decision that it's going to test us, but it's never going to break us.
"We drink socially to enjoy ourselves, but when the kids are at home, it is family time. They are the most important people to us in the world."
Max attends a residential epilepsy school, while his 12-year-old sister Honor is at boarding school.
Steph and Dom have become hugely popular with viewers since appearing on 'Gogglebox', but the publicity hasn't all been good news, as they've been forced to hit back at claims that they were swingers, following reports that an x-rated, adults-only party had taken place at their B&B.
While Dom admitted the bash did take place, he insisted that himself and Steph weren't present, telling Yours magazine: "Fundamentally, hand on heart, on my children's lives, we are not swingers.
"I've no desire to get my giblets out in front of anybody except my wife," he added.
LIKE US ON FACEBOOK | FOLLOW US ON TWITTER