Former Manchester United manager and football titan Alex Ferguson shared his thoughts on leadership and management at TechCrunch's Disrupt conference in London on Monday, providing a rare insight into the mind of one of the sport's great leaders.
In close to three decades with United, Sir Alex won 38 trophies and 894 games, achievements amounting to almost double those of the next-most successful English club manager.
Sir Alex arguably played a central role in creating one of the most successful sporting franchises in the world at United, success he has now attempted to distill into easy-to-follow principles as part of a new book, 'Leading'.
It is on this theme of leadership that Sir Alex appeared at TechCrunch's Disrupt London Conference on Monday, joining the conversation around management and success in Britain's tech industry.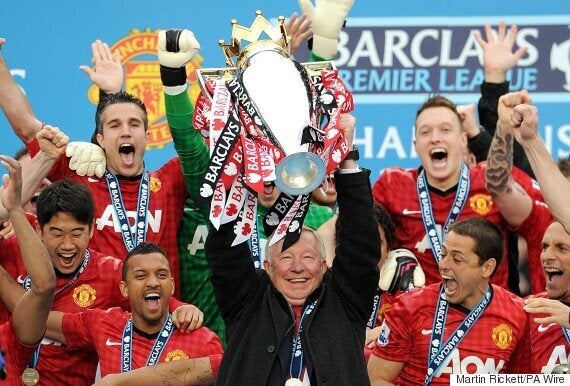 Sir Alex led United to an incredible 38 trophy haul
Alongside venture capitalist Michael Moritz, Sir Alex analyses his approach to leadership and how he implemented this during his career.
With experience in Silicone Valley start-ups and ambitious investments, Sir Michael used his knowledge to glean Sir Alex's thoughts on broader themes of leadership beyond the football pitch.
Watch the full interview with Sir Alex, above.
TechCrunch Disrupt is the world's leading authority in debuting revolutionary startups, introducing game-changing technologies, and discussing what's top of mind for the tech industry's key innovators.

Disrupt gathers the best and brightest entrepreneurs, investors, hackers, and tech fans for on-stage interviews, the Startup Battlefield competition, a 24-hour Hackathon, Startup Alley, Hardware Alley, and After Parties.

Disrupt runs on December 7 and 8 in London.