'Britain's Got Talent' winner Jules O'Dwyer has revealed how Prince Harry "broke royal protocol", to give a bit of special attention to her famous dog, Matisse.
READ MORE:
As part of their 'BGT' prize, Jules and Matisse were given the opportunity to perform at this year's Royal Variety Performance, and it sounds as though Prince Harry was particularly taken with the canine performer.
After meeting Harry, once her performance was over, Jules told The Sun: "Prince Harry was very sweet and lovely. He said he doesn't have a dog himself but he loved Matisse."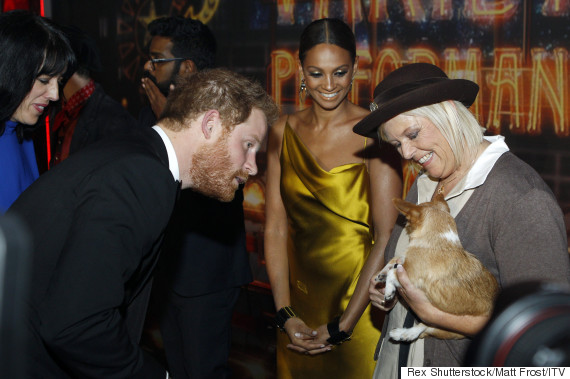 Prince Harry meets Jules and Matisse
Jules went on to say that Harry was so impressed by Matisse that he even "broke royal protocol", ditching his bodyguards so he could give the dog some extra attention.
She added: "He actually broke with protocol on his way out. It's great that Matisse has got the royal seal of approval.
"Matisse can feel when he's met someone who is appreciative of dogs. It was clear he was comfortable and relaxed with Harry so it was a lovely moment. He said if he had a dog he would want Matisse, or a dog as clever as Matisse."
Jules and Matisse's 'BGT' win was among the most controversial in the show's history, as it later emerged she had been using a stunt dog for some of the more tricky parts of her act.
They were later defended by judges Simon Cowell and Alesha Dixon, though Ofcom later ruled that 'BGT' had "misled" viewers with the act, offering a refund to those who voted for Jules and Matisse to win.
The Royal Variety Performance airs tonight (8 December), at 7.30pm on ITV.
LIKE US ON FACEBOOK | FOLLOW US ON TWITTER