There are a lot of weird and wonderful bridal trends out there in the depths of the internet, but this has to be one of the weirdest ones we've seen yet... or have we seen it at all?
Cosmo recently reported that over 22,000 people search for "camo wedding dresses" on Google every month — the same amount of people searching for lace wedding dresses.
There are also hundreds of social media pages online dedicated to this very unusual look.
Some say the trend began in 2013 when reality TV star Mama June (Honey Boo Boo's mum) wore a camouflage dress with bright orange sash to her wedding.
She did keep her veil traditionally white though...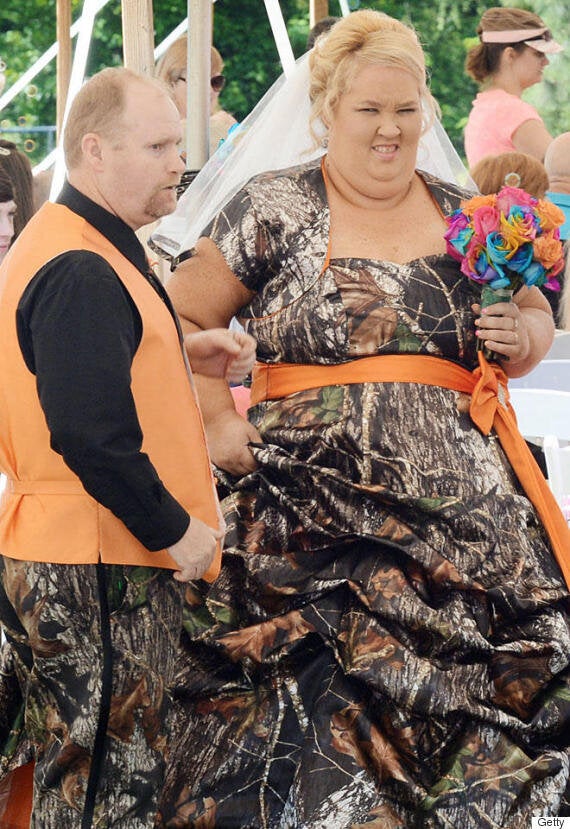 The bright orange incorporated into the designs is to mimic the way hunters often wear orange, alongside camo print, for safety reasons.
The camouflage itself is often designed to mimic leaves, twigs, dirt, bark, and grass and is usually in muted shades of green and brown - but also comes in a wide range of colours, including pink, orange, purple, and the traditional wedding white.
You can even get camo inspired wedding bouquets for your big day, and now grooms can get in on the action too - with ties, vests, and whole tuxedos being created in camo print.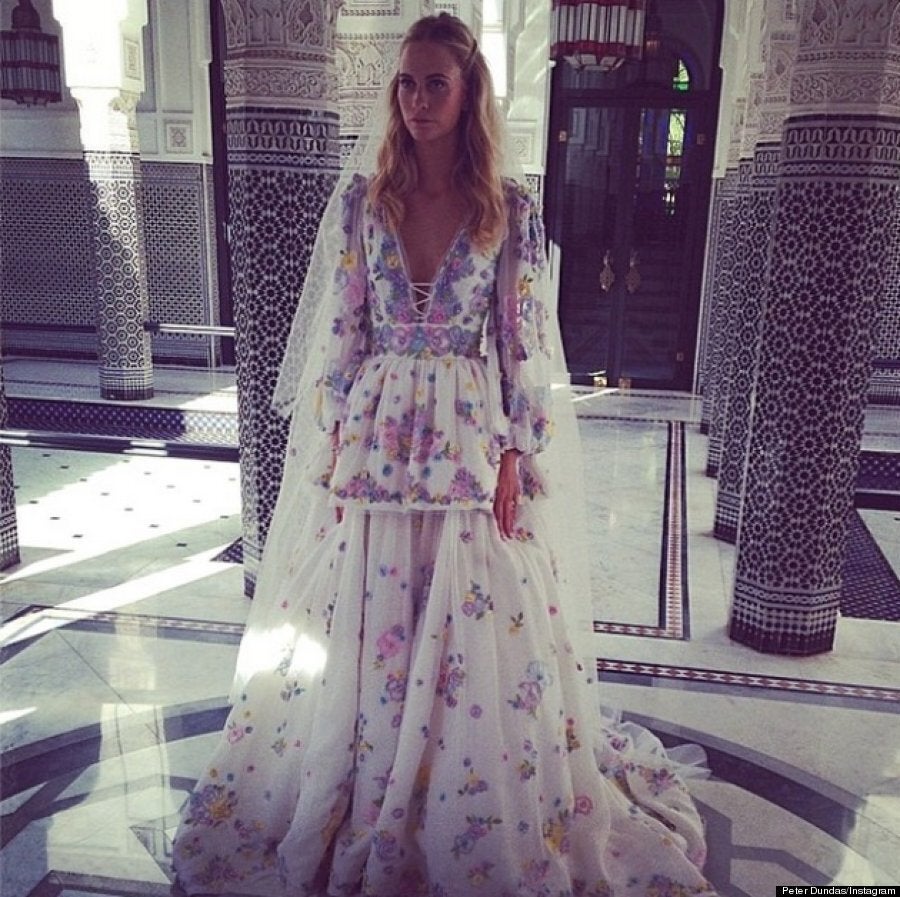 Celebrity Wedding Dresses