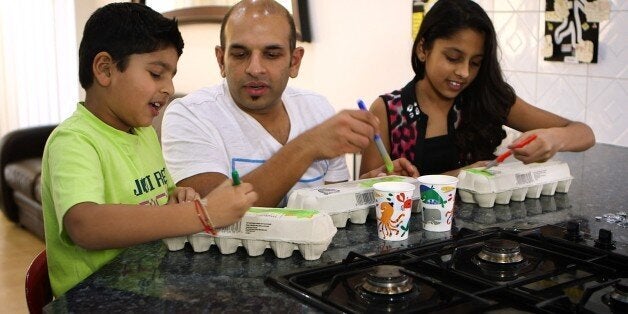 At this time of year, sometimes it's nice to just hunker down and spend the day indoors. But as a parent, keeping your kids entertained at home – without resorting to endless hours of screen time – is no mean feat.
In the third film in our Smart Living video series, TV presenter Julia Bradbury gives the Doshi family from north London some great tips on how to spend more time together as a family at home – without spending a fortune.
Watch the film and find out to make your own home a hub of family activity – from the baking project that will spread a little love and the old-school activities that will tempt your kids away from their screens to the crafty idea that will encourage your whole family to collaborate as a team.
We've linked up with Julia Bradbury to create the Smarter Living series in a bid to help families live smarter and take control of their lives. Don't miss episode one on easy ways to control your household spending (without missing out on treats), episode two on how to afford a family holiday without breaking the bank – and watch out for the fourth and final episode on how technology can bring the family together in a fun and affordable way.
Related