We're used to retailers creating unusual products to gain our attention, but this year's festive foods really are something else.
From sprout-based guacamole to chocolate sandwiches, Christmas 2015 seems to be the battle of the ridiculous.
Here are just a few of the weird and wonderful products out there: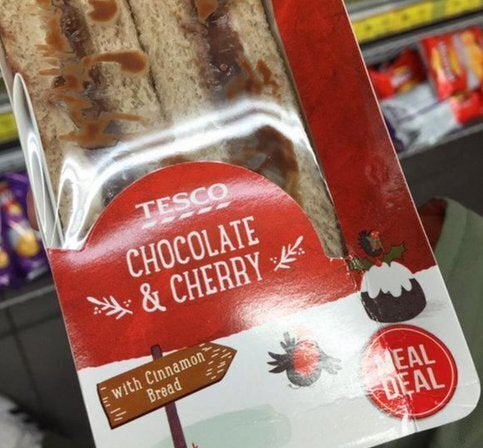 While some asked Tesco bosses whether they had been "hitting the sherry" others said they couldn't wait to try the adventurous concoction.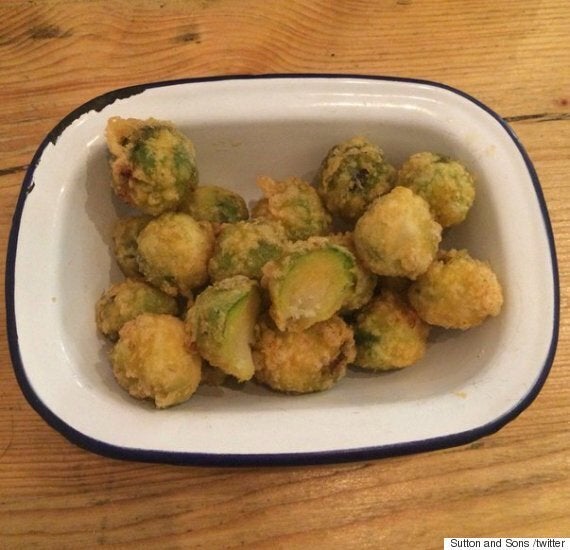 East London chip shop Sutton & Sons is offering customers the chance to buy deep-fried Brussels sprouts this festive season. A portion of the battered balls will set you back £2.50. If that's not for you, you can also purchase a deep-fried mince pie.
Shop owner Danny Sutton said: "I've never been a huge fan of Brussels sprouts, so we tried battering them for the Christmas season and they are a great way to get everyone to tuck into those boy scouts."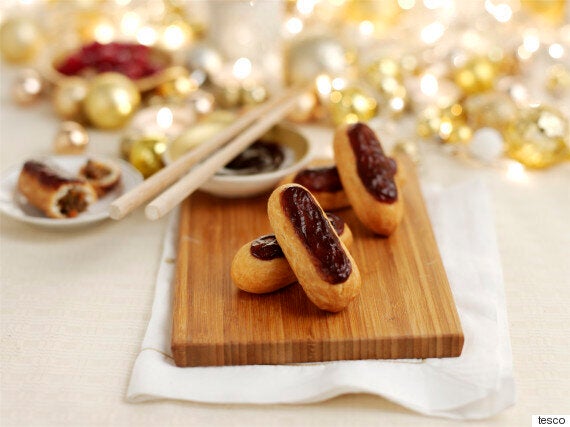 Not content with confusing us with sweet sandwiches, Tesco has also mixed dinner and dessert by creating duck-filled éclairs.
In a statement given to HuffPost UK Lifestyle, Fiona Carter, new product development manager at Tesco said: "We wanted to create an innovative party snack for our customers this Christmas – something that would be both delicious and the talking point of Christmas get-togethers and parties."
Well, your guests will certainly be talking about them...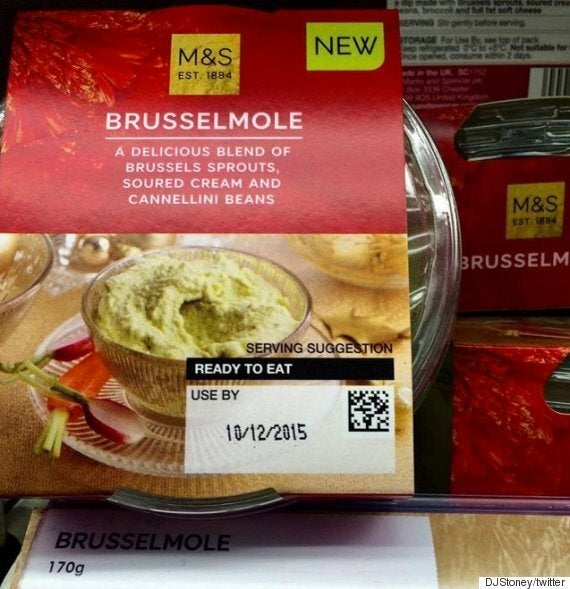 Back in October, M&S launched Brusselmole for winter 2015 - and we still haven't quite gotten over the shock.
If you missed the Twitter hype at the time, Brusselmole is a festive version of guacamole where the avocado has been replaced by sprouts.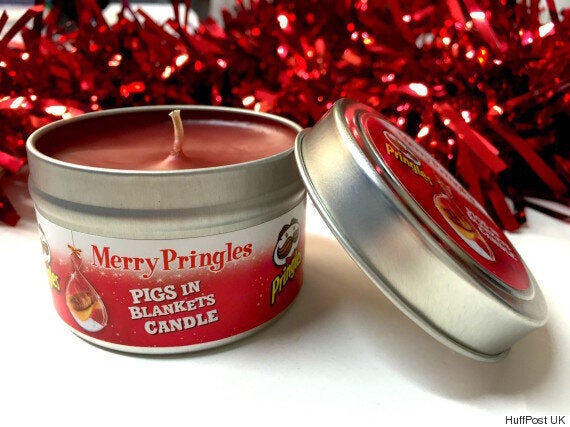 Okay so these aren't actually edible, but we couldn't create a list of weird food-related Christmas products without mentioning Pringles' 'Pigs In Blankets'-scented candles.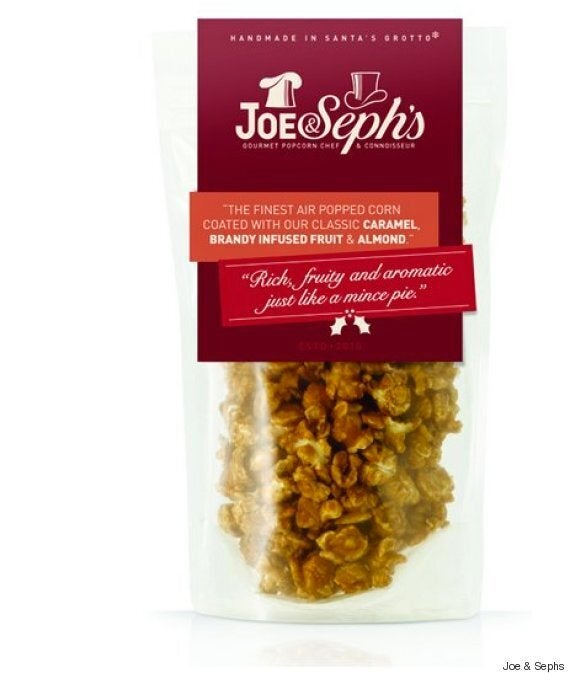 Gourmet popcorn makers Joe & Sephs have created a bag that "tastes just like mince pies" for winter 2015. The popcorn is coated in caramel, brandy-infused fruit and almonds to mimic the flavour of the classic Christmas treat.
If that doesn't tickle your fancy, other limited edition flavours include Mint Choc Chip and Brandy Butter.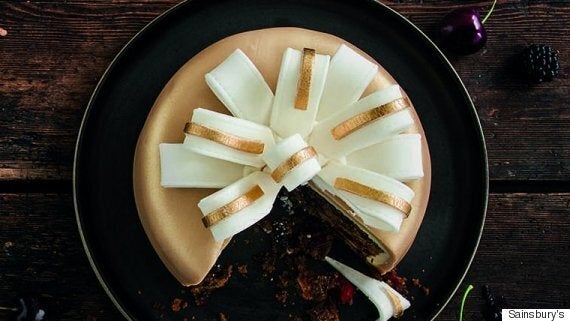 Sainsbury's has given the traditional Christmas cake a makeover with its Taste The Difference Bow Cake.
The fruit cake, which comes with a recommended retail price of £18, is decorated with a large edible bow made from sugar and gold leaf.
Just don't eat the plate while you're at it.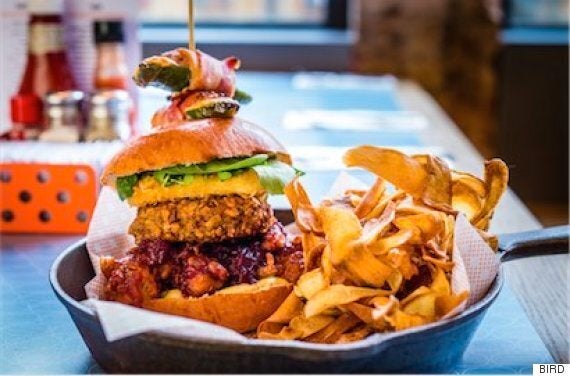 Quirky chicken restaurant BIRD has stuffed all your traditional components into a burger to celebrate Christmas.
Available from 17 November to 3rd January, the 'Christmas dinner in a burger' consists of cranberry-glazed fried chicken, layered with sage and onion stuffing and panko-crusted fried brie. The Christmas delight is topped with a bacon-wrapped jalapeno popper - a spicy alternative to pigs in blankets – and accompanied with a crunchy side portion of freshly-made parsnip crisps.
It's available at both BIRD Shoreditch and BIRD Islington, if you're feeling hungry enough.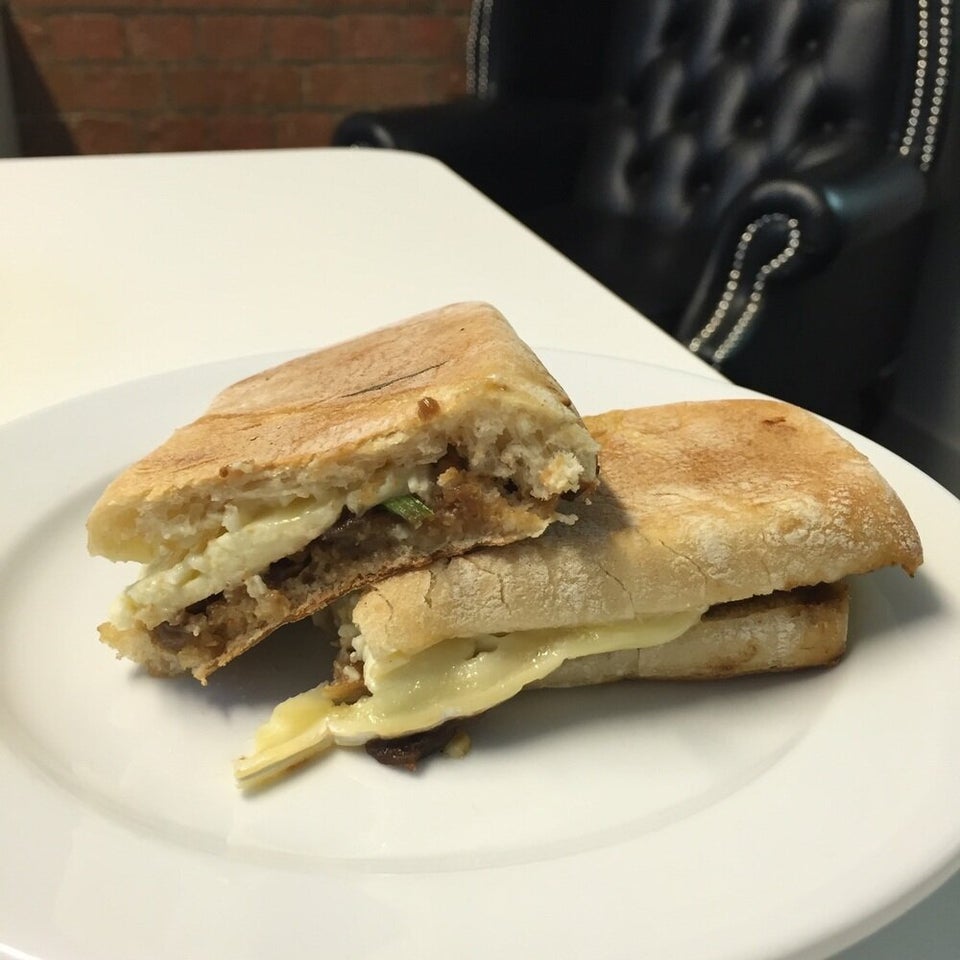 Christmas Sandwiches 2015