Parents have criticised a primary school after six-year-old pupils were given homework asking them to write about "what p****s them off".
Bishop King Primary School, in Lincoln, set the piece of work for their Year 2 class as part of a handwriting exercise.
Jay McCulley, 30, and Jade Dixon, 28, said they were "gobsmacked" when their son Mason McCulley came home from school with the swear word on his exercise sheet.
McCulley said: "It was shocking. Their teacher has clearly just printed it off the internet and didn't even check it through."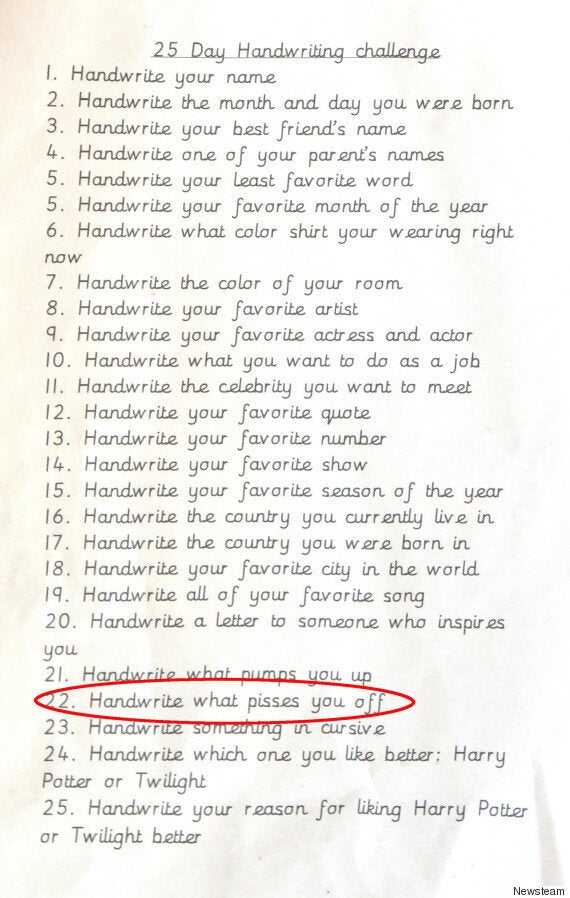 Parents also criticised the homework's American spelling of words
The "handwriting challenge", which asked kids to complete 25 different tasks, was set to the entire class of 40.
Parents criticised teachers for setting the "clearly American" piece of work that also instructed children to write their "favorite number" and "the color of their shirt".
Other bizarre requests asked "Handwrite what pumps you up", "Handwrite something in cursive" and "Handwrite your reason for liking Harry Potter or Twilight better".
McCulley, a courier driver from Lincoln, said: "Mason came back last week and luckily I picked out his homework before giving it to him.
"I took it straight off him and called up the school the next day.
"You'd have thought a primary school teacher would check through their work before handing it out to six-year-olds.
"The headteacher sent out a letter apologising, but she hasn't said anything in person.
"All the other parents are outraged. We're lucky that Mason didn't see it, but some of their kids have. He's been asking lots of questions, but we can't say anything."
McCulley said all the parents were at a school play on 8 December, but when the headteacher gave a speech at the end she didn't apologise for the homework.
He added: "People are pretty outraged. It's just lazy work from the teacher really."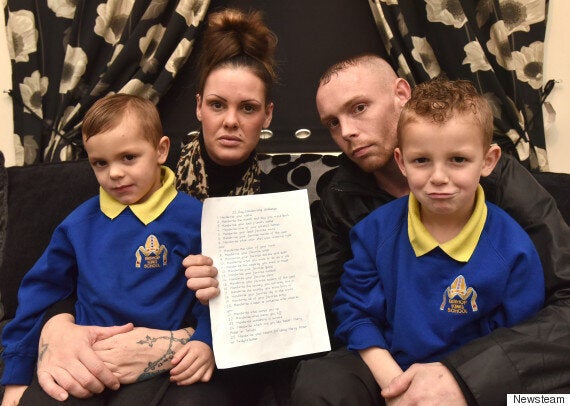 Mason (right) with his mum and dad
Full-time mum Dixon added: "I think it is disgusting and does not set the children a good example at all.
"I am angry knowing I have to leave my kids there for six hours - it makes you wonder what other mistakes they are making.
"Mason feels it's all his fault because it was his homework. Some parents think it's funny, but most of us are shocked. This is about our kids' welfare.
"The school are making us feel like we're the bad parents - they don't see that we're protecting our kids.
"It's not just a silly bit of homework. Twilight is rated a 12, Mason doesn't even know what Twilight is."
Another angry parent, who did not wish to be named, said her young daughter asked her: "Mummy what does p****s mean?"
She added: "I nearly fell off my seat. I am absolutely appalled the teacher could not be bothered to even read the work she was setting them.
"Not only is it teaching them how to swear, it's teaching them how to spell incorrectly. It is a joke."
In a letter sent out to parents, head teacher Kate Rouse, admitted the school had failed to check the homework before it was sent out.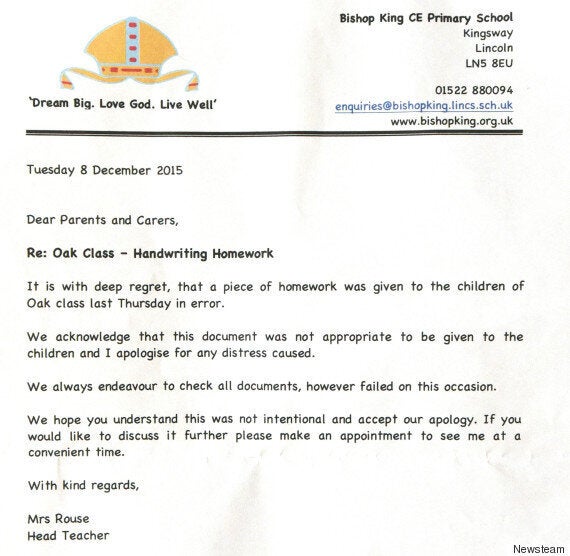 The head teacher admitted the document was "not appropriate"
Rouse said: "It is with deep regret, that a piece of homework was given to the children of Oak class last Thursday in error.
"We acknowledge that this document was not appropriate to be given to the children and I apologise for any distress caused.
"We always endeavour to check all documents, however failed on this occasion.
"We hope you understand this was not intentional and accept our apology.
"If you would like to discuss it further please make an appointment to see me at a convenient time."
A spokesperson for the school added: "It is a very unfortunate incident and we are very sorry.
"This was not intentional and letters have been sent to parents to explain and apologise."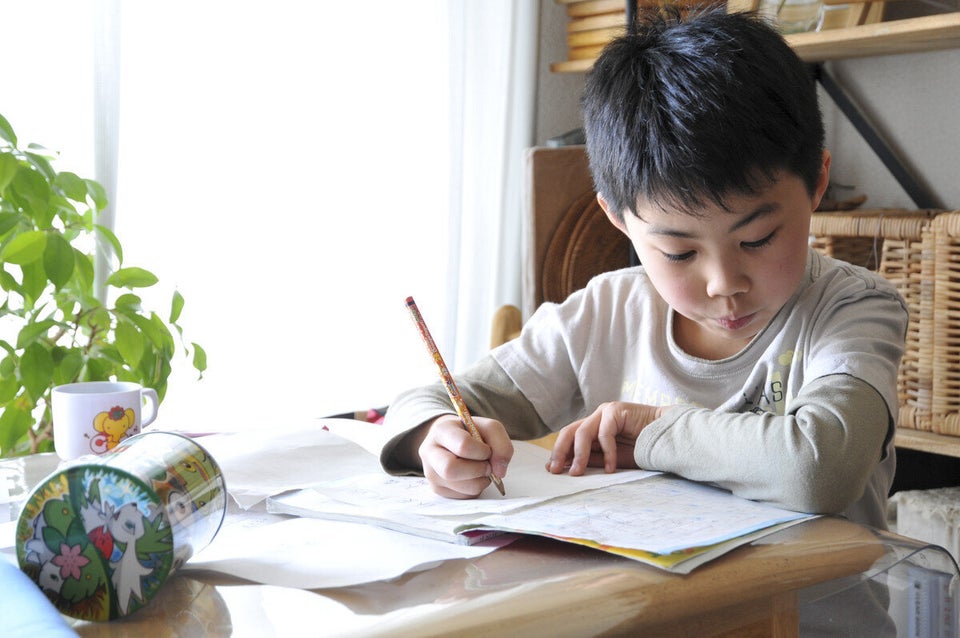 Parents Cliffs' Notes: The Best Homework Helpers For Kids