Lucy Powell did not even bother to hide her dislike of Diane Abbott today, following reports of a shadow cabinet bust-up between the pair.
BBC Daily Politics presenter Andrew Neil asked Powell today: "Is it true that Diane Abbot trued to mimic your accent in the shadow cabinet?"
Powell replied: "Not quite my accent, no."
Neil added: "So she tried, but she just wasn't very good at it?"
Powell, the shadow education secretary said: "Sort of. Yeah. Sort of. Diane has her own special approach to these things that usually loses her the room, shall we say, on the occasion that she does them."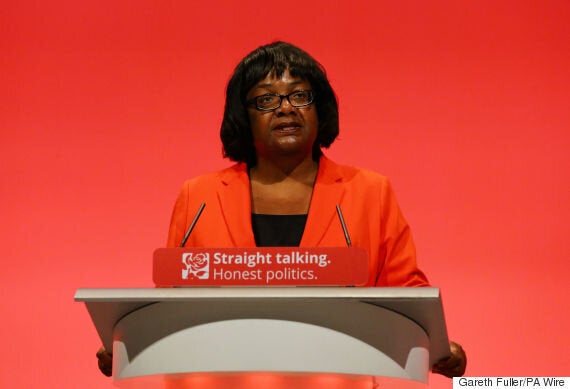 Over the years Abbott has been a frequent guest on Neil's programmes, including his late Thursday night This Week show. "Shall I have a word with her?" he asked Powell.
She replied: "You can try, if you like."
In the run-up to the crunch vote on authorising airstrikes against Syria, The Guardian reported Abbott, the shadow education secretary and Corbyn ally, "mimicked" Powell's accent as the pair clashed over whether to vote in favour of military action or not.
Powell is not the only Labour MP to have fallen out with Abbott since Corbyn's election as leader. Backbencher Jess Phillips told Abbott to "fuck off" during a heated row about a lack of women in the top shadow cabinet jobs.
Phillips told The Huffington Post at the time: "People said to me they had always wanted to say that to her, and I don't know why they don't as the opportunity presents itself every other minute."