A woman has died after being pulled unconscious from the River Thames around midnight, after a row boat she was in with a man capsized in south-west London.
Police were alerted to reports of screaming between Plantation Wharf and Wandsworth Bridge, at 11.45pm on Tuesday, and recovered a man from the water within minutes.
A large scale rescue operation was launched involving the police Marine Support Unit, the police helicopter, coastguard, Chiswick RNLI and the London Fire Brigade, and around 20 minutes later a woman was found unconscious near Putney Bridge.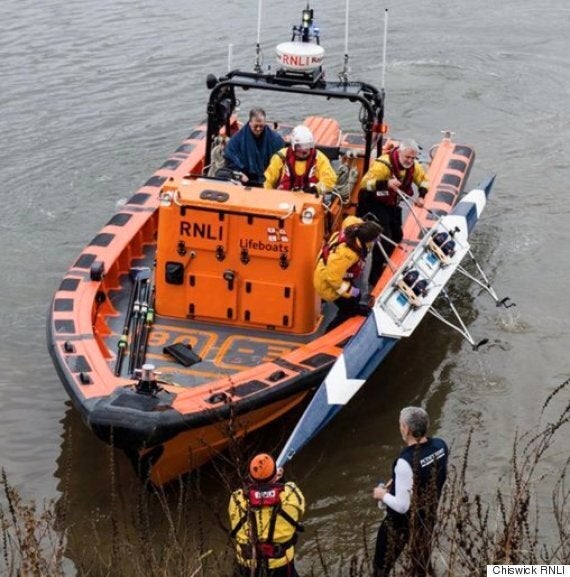 A woman has died and a man was hospitalised after their rowing boat, seen above, capsized in the River Thames
An RNLI Chiswick spokesman told the Evening Standard that both the deceased and the man were "taken to safety" and put on Plantation Wharf, where attempts were made to save the woman's life.
The spokesman said: "The woman was in the water face down and our crews did full resuscitation on her.
"We took them back to Putney Pier and they were handed over to ambulance crews."
Both victims were taken to hospital where the woman later died.
A police spokesman told the Standard that the man's condition was not thought to be life-threatening. The incident is not being treated as suspicious.
Police are still trying to trace the woman's next of kin to inform them of her death, the spokesman said.
The rowing boat involved was found submerged in the water, a spokesman from Battersea fire station said.