New Year's Resolutions are for beginners. We can all promise ourselves we will try a bit harder to spend a bit less, and feel smug that we've managed to save £100 or so. But you can go much further than this when it comes to saving money this year.
Don't miss these 15 great ways to save money in 2016 - which will leave you £5,000 better off for the new year ahead.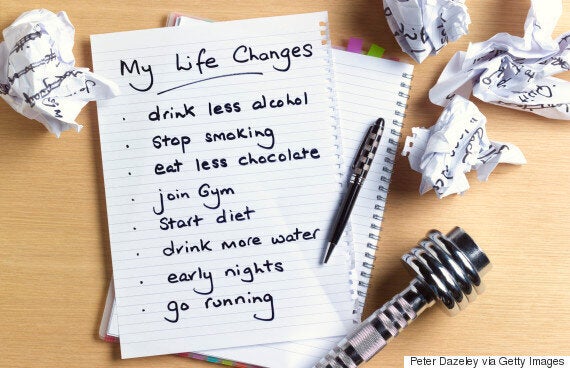 It's worth starting with two big-ticket items: shopping around for car and home insurance. If you put aside an hour and use comparison sites as a useful starting point, you could save £220 on your car insurance alone.
2. Use at least two comparison sites
The Money Advice Service says that each of the sites works differently, and has arrangements with different insurers, but if you use at least two comparison sites, you should see all the best deals. This move could save you another £50.
It's another shopping-around job, but again this one can reap dividends. Ofgem says that two thirds of people don't bother trying to find the best deal on their gas and electricity, but with a quick search of the comparison sites, you could save £200 a year. The job is easier too, because the suppliers have had to reduce their offerings to just four tariffs, in order to make them simpler to compare.
4. Change how you buy your energy
The companies offer a number of discounts, and it's worth taking advantage. If you switch to getting your gas and electricity from the same provider, paying by direct debit, and having paperless billing, you'll save around £100 a year.
There are three big steps you can take to dramatically reduce your energy bills. If you replace your boiler it'll save you around £310 a year in energy (it'll also cost around £2,500). Cheaper options include cavity wall insulation, which can save £150 a year, and loft insulation, which can save around £180 a year.
6. Take smaller energy efficiency steps
Insulation is the big hitter, but a number of smaller steps are worth taking too. If you fit an insulation jacket to your hot water tank, you'll save £30 a year, or you can turn down your thermostat by one degree to save £75 a year, or install just 10 6w LED lights to save £240 a year.
As a rough rule of thumb if you have the same number of bedrooms as people in the house (or more bedrooms than people) then you can save by switching to a water meter and only pay for the water you use. Once you have done that, take water-saving measures such as fixing dripping taps, putting a water saver in your toilet cistern, only running the dishwasher and washing machine when they are full and using a water butt in the garden (and watering with a can rather than a hose). You can easily save £100 a year this way - and some people save more than £300.
8. Check your direct debits
It's easy to let them pile up, but if you are paying for gym, magazine or club subscriptions, then consider how much use you get from them. In many cases, we spend £50 a month or more through automatic direct debits for things we get little or no value from.
9. Shop around for broadband
As long as your minimum contract period has expired, you can shop around and easily save £100 or more. In many cases this is just a matter of finding a cheaper supplier. However, you can also look at whether you need unlimited broadband or whether a capped service would suit you. You can consider whether you need the super-fast speeds on offer, and if you have cable, you can ditch the landline and save money that way too.
10. Revisit your media package
Over time, it's easy to let TV inflation kick in. You start with a simple package, and then you are up-sold until suddenly you're paying for hundreds of channels and movies or sports. In some instances, you may think it is worth the money, but you should at least consider the alternatives. You might be better off with a TV and movie subscription service, using catch up TV, or streaming movies on demand when you really want them. Every household uses the TV differently, so think how you use yours. It could save you £200 a year or more.
11. Go generic at the supermarket
Buying groceries is a big part of every budget, so think carefully about how you shop. One useful way to cut up to £350 off your annual shopping bill is to experiment by buying own-brands for a week. If you like the food as much as your branded favourites, you can stick with the own-brand, or try the budget range. If you don't like it as much as the branded product you can trade back up again the next time. It's at least worth doing the experiment to see if you can save.
12. Switch to a cheaper supermarket
In the spirit of experimentation it's also worth doing a bigger switch, and try all your usual favourites at a discounter. Typically you can shave a fifth of your shopping bill, and Aldi also offers a 60 day returns service, so if you make the switch and don't like the products, you can get a refund. Over the year you could save almost £1,000 through this one big switch.
13. Shop around and change the way you shop
No supermarket is cheapest for everything, so by splitting your weekly shop into one or two blocks, you could save even more. The quickest way to do this is to put your shopping list into mysupermarket.co.uk and find the cheapest supermarket for each item you want to buy - then make three different lists for the three cheapest retailers, and only buy the items where they cost the least. You could stand to save another £300 a year this way.
For shopping beyond the supermarket, the easiest way to save is not to buy so much. It sounds ridiculous, but by forcing yourself to consider every single purchase - and walk away to consider whether this is something you really need - you can cut back on impulse buying, and save at least £200 a year.
Everything from days out to travel and holidays are much cheaper if you plan and book as far in advance as possible. You can easily save £500 a year by sitting down one evening a week and looking ahead a few months to see what's on the horizon and how much you can save by booking early.