In November, 24-year-old Essex-born Hussain Manawer received some life-changing news. He was told he had won a competition to send him into space - which would make him the first British Muslim to travel beyond the Earth's atmosphere.
Manawer was gobsmacked when he was told he'd won - and was picked thanks to his unwavering dedication to help others.
The Ilford resident, who was born and raised in Essex, says it's the first global competition he has ever entered, and he did so because he connected with it.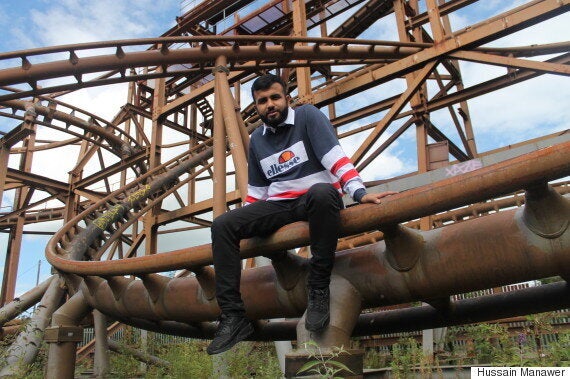 Hussain Manawer was told he was going into space in front of 2,000 people at the One Young World conference in November
"For me, that is very rare," he tells The Huffington Post UK. "But the opportunity and chance to make a global change, on a real scale, is something I've aspired to do for years. Given this opportunity, I thought I'd be a fool not to get involved."
It's been several weeks since Manawer was announced as the winner of the Kruger Cowne competition, but he says he's still in shock.
"Of course I am. I don't think it will ever sink in to be honest. It's actually insane, who would have ever thought it?"
Manawer's spoken word poetry gained him a standing ovation from the hundreds of delegates who were at the One Young World summit in Bangkok.
"I was overwhelmed," he recalls, admitting: "I was shaking a little too.
"It was an incredible feeling to know that the world connected with me, my words and vision, and that for me was a victory in itself."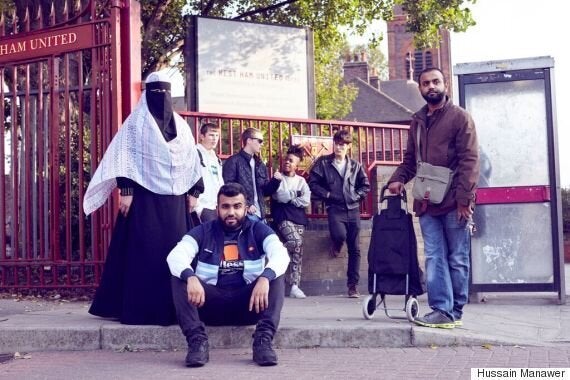 Manawer with some of the people he has helped through his volunteering
But it wasn't Manawer's lyrical talent that won him a seat on the aeroplane; it was his work with youths and his dedication to charity which impressed the judges.
"I've voluntarily visited more than 300 schools across the UK - Liverpool, Derby, Newcastle, London, Essex, to name a few - to hold cyber bullying talks to raise awareness on how young people can stay safe online. I've also given careers assemblies to inspire and motivate students, and poetry workshops to encourage the use of expression through the arts.
"The future is the youth," he adds, simply. "And therefore we are only to blame for the way things pan out if we don't invest our time in them."
Manawer has also taken nearly 100 Londoners with him to climb various mountains in the UK, raising thousands of pounds for charities - including those supporting the refugees crisis, victims of war, and deprived communities in rural Africa.
"I encourage as many of my influential peers to get involved within fundraising and even had cast members of Waterloo Road and Eastenders sleep outside in the streets of Shoreditch whilst we were raising money for the victims of the Nepal earthquake.
"I have also held charity football tournament, and once a 10 mile walk from Ilford to Oxford Street."
Manawer's feats may seem numerous, but they don't stop there either.
He and a group of London residents are currently fundraising money to head over to Samos, a refugee camp in Greece, where they will spend their days volunteering at the camp.
He's also been involved with his local youth centre Frenford Clubs, where he ran free performing arts workshops for kids in the area.
But it's campaigning around mental health that really gets him going, as he says the issue is still not talked about enough.
"Personally I think its because maybe we're embarrassed to talk about our problems," he explains. "We might think people don't care, and also maybe because you can't physically see the injuries.
"There is no shame going through something like this. Everyone in at least one point of their life will go through something that is bigger then them - that is why we have friends, family, specialists, doctors, to help guide us and aid us through these difficult times.
"Get rid of the idea that its 'nothing' or 'nobody cares' or 'nobody understands me' because the likelihood is people do and people will."
And, regarding his all-important trip to space, which will be happening in 2018, Manawer can barely contain his excitement.
"What am I most looking forward to about going to space?
"Getting a photo in a space suit! Being an official Astronaut! Looking at the planet! FLOATING! EVERYTHING!"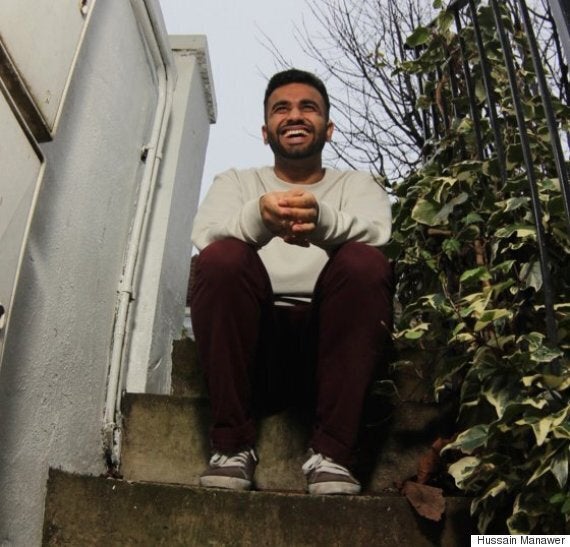 Find out more about Manawer's work by visiting his YouTube channel Hussains House